Roof Coatings: LEED v4 and the Benefits of Roof Coatings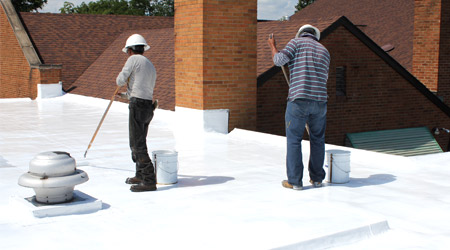 Coatings for roof systems continue to capture market share because they help prolong roof life, save energy and improve interior comfort levels. Also, roof coatings are an important part of the LEED certification program relative to rooftops. This exclusive RCMA Association webinar will discuss the LEED v4 update relative to roof coatings as well as provide case studies showing energy savings and increased comfort levels.
**The participation of our sponsors in this webcast enables us to provide this event free of charge. By registering for this event, you approve that we may share your registration information, including email, with our sponsors. We do not permit sponsors to use your personally identifiable information without your permission for any purposes other than to send you information about their own products and services.