You Might Like
On FacilitiesNet
Maximizing Data To Streamline Operations
Collecting, verifying, and putting data into action helps managers bring greater efficiency to operations.
OTHER PARTS OF THIS ARTICLE
Pt. 1: This Page
Pt. 2:
How to Integrate a CMMS with Building Automation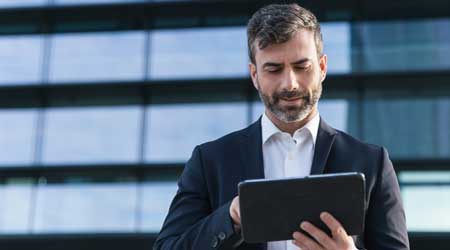 Institutional and commercial facilities use computerized maintenance management systems (CMMS) to make informed decisions about maintenance and engineering services. A CMMS helps an organization streamline daily maintenance activities by tracking maintenance work that has been completed and any related costs. It also helps managers make informed decisions about whether to repair or replace equipment. A mid-range CMMS can cost $10,000 to $50,000, so it's important that maintenance and engineering managers maximize CMMS in their departments.
Building workflows
A CMMS can contribute to the unseen but highly important operational needs of a building for occupants, frontline technicians, system administrators and managers. Envision the electrical and communication wires, water and sewer pipes typically not visible in a building. Owners and occupants expect these systems to always be operational. The challenge for managers and their staffs is to keep these systems operational while not disrupting facility operations.
Along those lines, an effective CMMS gives managers and system users a foundation for managing data, tools and inventory, and it enables effective communication. Frontline technicians, trades professionals and system administrators are the core users of a CMMS, and managers make daily decisions based on a variety of system inputs. Each role involves some type of ownership for a system or process to influence decisions. By effectively using a CMMS, managers can develop a unified operation, and they can capture data to assist them with improving communication for all stakeholders.
CMMS complexity can vary depending on the needs of the facility management program and the collective expertise of the users, so the facility management team can establish a well-defined CMMS by developing proper workflows, which create decision points for each user and enable consistent work order processing.
Each building component and system either can have one required task as part of a workflow or multiple tasks within a workflow. System maintenance will have overlapping workflows, depending on the type of work being performed. For example, a preventive maintenance (PM) task, such as changing an air filter, might involve power disconnect, safety with confined space, lockout/tagout, fall protection, inventory management, customer coordination, and HVAC expertise.
A CMMS can automate a PM or routine maintenance work order similar to this, and system users can receive notification of the upcoming work through email or company-specific communication channels. The creation of the work order provides approval for the work, but scheduling the work with end users requires more direct communication to ensure continuous facility operation.
With maintenance workflows in place, managers can take the next steps toward maximizing CMMS performance and effectiveness.
Verifying data
One important step is to record and verify all asset data. Using the CMMS to track every maintenance and engineering activity generates a large volume of asset data that members of the organization use for different reports and measurements. Accurate data is essential for quality control and quality assurance measures, and frontline technicians receiving a work order rely on correct information in order to maintain or repair the asset.
One role of the system administrator is validating asset data by verifying that all required information is placed in the correct data fields while connecting all maintenance requirements to the asset. Data collection processes and information flow within the system are best managed by the system administrator.
Program managers for various facility operations can use the CMMS data to improve these operations and identify gaps within the program. Additionally, maintenance and engineering managers can use the data to establish forecasting models of expectations for building management.
Managers also can incorporate an overarching workflow to define decision points. Building automation systems (BAS) and energy management systems (EMS) allow for better operation of facilities and enable managers to have building data readily available. Integrating a CMMS provides an interface between building equipment and frontline technicians and improves communication about building systems and components.
Some organizations use advanced building technology in order to give technicians control of building systems from almost any location with an internet connection. Of course, there is a risk of computer system breaches that can penetrate the BAS and EMS through backdoor computer network systems. Managers can work with the information technology or cybersecurity team to determine proper firewall and other network requirements to minimize this risk and meet the cybersecurity requirements for the organization.
Continue Reading:

CMMS

Maximizing Data To Streamline Operations

How to Integrate a CMMS with Building Automation
---
---
---
Related Topics:
Comments