Facility Management Software: What Goes Wrong
OTHER PARTS OF THIS ARTICLE
Pt. 1: This Page
Pt. 2:
How to Avoid Pitfalls in Facility Software Implementation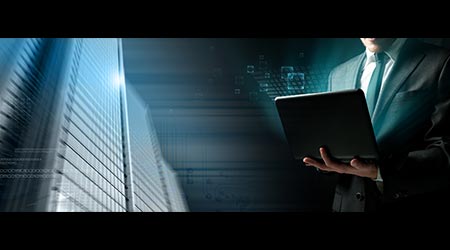 Facilities management software has matured but unfortunately the success rates for implementations have not. An FM overview half a decade ago observed, for openers, that real estate FM implementation success rates are not much different than any other industry. However, the nagging perception that a 50 percent failure rate is somehow acceptable should prompt some improvement thinking.
Success – a moving target
The biggest change for facility managers is that there are fewer players in the real estate software market, and integrated workplace management systems (IWMS) has settled in as the dominant software solution for this market. At the same time, good point solutions abound for specific facility management practice areas such as for energy systems, operations management, and reservation systems. And for companies with small budgets, operational tools for, e.g., tracking work orders, maintaining lease data, or historical recordkeeping, are in good supply and quite reputable.

Out-of-the box software is appealing because of its relative affordability and ready usability but the disadvantage is that users must adapt to the software because the software cannot be economically custom configured; still, many are good tools. Complex but configurable IWMS systems, in contrast, provide a more strategic way for management to make decisions. In today's business environment, more companies are reconsidering point solutions, primarily due to the growth of outsourcing. Outsourcing providers are driving this reconsideration since they all have their own preferred systems that focus on the narrow set of services being offered. Most service providers offer a discounted price if they are allowed to use their own systems because it gives them a "stickiness" that makes them harder to replace.
Ongoing challenges
There are several reasons that companies continue not to do well with software implementation. One is a problem with procurement policy. An example is a company that asserted frugality as management's guiding force in opting for the cheapest vendor. However, they mistook frugality as being the cheapest price although frugality is actually paying the least that can be paid for what's needed. The company did save money on the initial cost of a "solution," but that solution failed to provide the capabilities they needed or the ROI they expected.

Also, too often, software vendors focus on the "sizzle" when selling their products instead of the beneficial features, not to trick the customer but for more pragmatic reasons. Generally the buyer does not understand how technology can and should be used to transform how work is done, so it is impossible for them to grasp the true benefit of a tool. Thus, to make a sale, vendors focus on emotional or glitzy components. In turn, the business often picks the wrong product or at minimum enters into a contract with the wrong level of commitment to actually drive the change. Even worse is the company that looks at technology for the completely wrong reason. They think, "We don't know what we're doing so we're buying technology to fix it." Upshot: "garbage in/garbage out."

Another problem: Some companies allow their IT organizations too much control over the selection and deployment process. IT decides what will or will not be deployed because "We know technology better than you do. We'll tell you how you will deploy your solution here." Progressive IT organizations take a better approach: "Although it's technology, we don't understand how it needs to be deployed to address our business needs. So bring in the experts and we'll learn from them so we can manage it."

Of course, many companies simply don't know what they don't know. Yet many have gone from being scared of technology to being too comfortable with it: "We want this (new technology) to work just like our iPads."

One IT project manager commented that the company was going to do a minimally viable solution. The idea was to turn on the new technology, see what worked for the business, and make enhancements in the next phase. This allowed the solution to be deployed more quickly (at a lower initial cost) and allowed end users to see how well it fit their needs before making an expensive change. The problem was that the business never bought into that definition. They defined "minimally viable" as everything they currently did the way they did it.

With all the technology changes, some companies are getting implementation right and some are still repeating old mistakes. But any company can learn to do better.
Continue Reading:

Software

Facility Management Software: What Goes Wrong

How to Avoid Pitfalls in Facility Software Implementation
---
---
---
Related Topics:
Comments