Salary eBook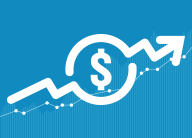 Facilities Salaries and Compensation
Salary benchmarks for 34 facilities management job titles.
« Back to Facilities Management News Home
Stop-painting.com Introduces New Removable Floor Marking Tape For Carpets
10/19/2012%>
Stop-painting.com introduces a new line of removable floor marking tapes, specially designed to be used on carpeted floors. Made with durable patent pending Superior Mark material, these new velcro backed floor marking tapes are perfect for classroom floors, municipal buildings, and any carpeted floor that needs to be visually organized to direct foot traffic.
Wake Forest, NC -- Stop-painting.com is the leading industrial floor marking tape manufacturer, well known for their signature brand Superior Mark. Recently, they announced a new floor marking tape which features a backing of velcro instead of adhesive. The new Superior Mark carpet tape is available in 7 colors and features beveled edges, making it more durable. The beveled edges make the tape hug the floor, and make a for an almost seamless floor marking, so that it is unlikely to be a trip hazard.
"A lot of our industrial floor marking tape customers really like Superior Mark because it is very durable, yet removable," says owner Cliff Lowe. "They like that they can pull it off the floor in one piece, and that it leaves very little adhesive residue behind. We noticed that their was demand for a similar solution for carpeted floors."
Adhesive residue is nearly impossible to remove from smooth concrete floors, much less carpeted floors. After noticing teachers trying to use vinyl floor tape to mark the carpeted floors of their classrooms to direct student traffic, Superior Mark creator Cliff Lowe decided to design a floor marking tape made specifically for carpet. When regular vinyl floor tape is applied to carpet, over time it wears out and the adhesive mixes with the carpet fibers, leaving a permanently damaged carpet.
Any facility that needs to direct foot traffic could benefit from this new carpet floor tape. Municipal buildings such as airports or DMV's, which need to direct people to walk through queues, are perfect opportunties to use this new Superior Mark carpet floor tape. It is a way to communicate messages of where to go and how to get there.
Classrooms often mark floors to direct students to sit in various areas. This new tape gives them a way to do it without permanently damaging the carpet, allowing flexibility to try various layouts and arrangements.
Insite holds two patents for traffic marking product designs, and continues to develop cutting edge industrial safety and traffic control products. They are a member of the Better Business Bureau, the Material Handling Industry Association, and the Wake Forest Chamber of Commerce. Insite offers its products for sale at http://stop-painting.com. Managing Director Cliff Lowe can be reached at 1-866-284-1541 or by emailing sales [@] stop-painting [dot] com.
More From 10/19/2012 on FacilitiesNet