« Back to Facilities Management News Home
Partnership Aims To Enhance Restroom Hygiene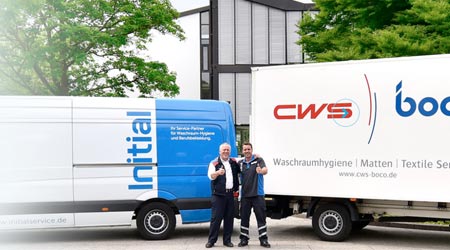 CWS-boco and Smixin have signed an agreement for a long-term partnership in the field of innovative hand hygiene solutions. Both parties aim to bundle their strengths in developing comprehensive and sustainable solutions for the highest standards of hand hygiene. CWS-boco will hold 12.5 per cent of the shares of Smixin SA. The two companies will begin their exclusive cooperation in the DACH and Benelux markets as of February 2019.

"We always aim for the best hygiene solutions possible, which is why we are constantly on the lookout for new ideas and products which deliver value and contribute to an enhanced hygiene standard," emphasised Johannes Winterhager, Managing Director Complete Washroom Concepts at CWS-boco. "Our investment and the establishment of the partnership with Smixin will add to our strong position as a hygiene specialist in the washroom services market," explained Mr Winterhager. Building on digital and IoT solutions, CWS-boco is striving to improve hygiene standards in public washrooms and users' overall hygiene experience. "These goals are fuelled by our vision of a healthier and safer tomorrow," concluded CWS-boco CEO Thomas Schmidt.

Starting off with a joint product test in July 2018, which was successfully completed at the end of 2018, CWS-boco and Smixin are now developing a strategic partnership. "The cooperation with CWS-boco represents the next logical step towards the digital and hygienic transformation of hand hygiene in public spaces that Smixin has been pushing for over the last few years," clarified Smixin CEO Jean-Michel Deckers. Smixin's patented technology for dispensing and mixing water, air and soap or other liquids delivers the highest standards of sanitation with limited use of resources. By applying IoT technology to their systems, Smixin grants clients instant data access and enables behaviour change. "Improving hand hygiene is at the forefront of what we do," continued Mr Deckers.

The partnership between CWS-boco and Smixin in the DACH and Benelux markets will give customers access to comprehensive washroom outsourcing solutions with a special focus on well thought-through hand hygiene modules. The smart usage of IoT for different products will allow for optimised washroom management. Focusing on innovative digital user guidance, it has great potential to improve hygiene and behaviour in public washrooms.
More From 2/11/2019 on FacilitiesNet