Salary eBook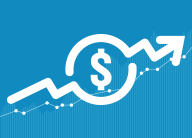 Facilities Salaries and Compensation
Salary benchmarks for 34 facilities management job titles.
SPONSORED
Bluetooth - Branded Feature
From Facilities Control to Intelligent Automation, Bluetooth is Redefining Building Management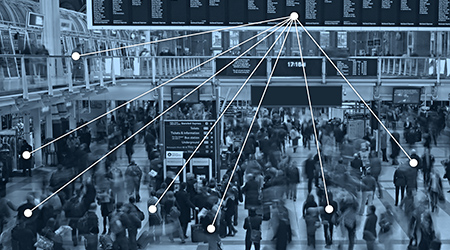 Bluetooth® technology is synonymous with audio streaming, it is the go-to wireless connectivity solution for wearables and other connected devices, and it is well regarded as the archetype for global interoperability. Now, with the capability to create large-scale device networks via Bluetooth mesh, Bluetooth is setting the stage for a whole new wave of connectivity, from whole-building networks to campus-wide smart services.
In this era of building and industrial automation, the ubiquity and interoperability of Bluetooth technology gives it a significant advantage over similar mesh networking technologies. Bluetooth device networks can enable the automatic, centralized control of a building's essential systems, including HVAC (heating, ventilation and air conditioning), security, and lighting to harness energy savings, lower operating costs, and improve the life of a building's core systems.
"A Bluetooth mesh network creates a distributed platform and conversation grid, which other wireless building services can leverage — opening up a wealth of possibilities," said Martin Woolley, Bluetooth SIG technical program manager. "With a system in place that utilizes connected devices, such as a mesh network, buildings will be capable of not only controlling lighting automatically, but even regulating temperatures and tracking assets, saving tremendous resources, and gaining both environmental and financial benefits."
One Year of Device Network Innovation
In one year since its release, Bluetooth mesh has become the clear choice for large-scale device networks. Already, more than 65 products with mesh networking capability have been qualified from leading silicon, stack, component, and end-product vendors.
Designed to meet the scalability, reliability, and security requirements of commercial and industrial environments, Bluetooth mesh is powering smart building and smart industry implementations where tens, hundreds, or thousands of devices need to communicate with one another effectively. From factories to hospitals, airports, retail stores, and the home, this new mesh networking capability enables the development of building automation systems.
Bluetooth Lights the Way
Lighting control systems have served as a key use case driving the increase of Bluetooth device network implementation. A building's lighting system provides a natural grid through which all devices in a Bluetooth enabled network can pass messages and establish whole-building control, monitoring, and automation systems within a facility. This wireless lighting solution can also function as a platform to enable indoor positioning and location services — including point-of-interest solutions, indoor navigation, asset tracking, and improved space utilization.
"Bluetooth mesh has fundamentally altered the conversation around connected lighting by providing a complete, high-performing solution that allows lighting to serve a greater purpose in industrial and commercial spaces," Mark Needham, VP of European sales at Fulham Co, Inc. "A lighting system that can both help visitors find their way and allow building operators to pinpoint the location of assets within a building or collect a vast range of data from various building sensors for analysis and utilization is only the beginning of what is possible."
A Platform for More than Lighting
"With a Bluetooth mesh network, you can bring proactive maintenance concepts to simple objects like light sources," said Szymon Slupik, CEO of Silvair. "Then, those lights — due to the multi-service nature of Bluetooth radios — can support other services. The value of those additional services enabled by smart lighting is seven to ten times more valuable than the lighting controls and energy savings themselves."
Bluetooth wireless sensor networks (WSN) can monitor light, temperature, humidity, and occupancy to improve employee productivity, lower facilities operating costs, or better meet equipment maintenance requirements to reduce unplanned downtime.
Retailers have been early adopters of point-of-interest (PoI) beacons. When re-modeling their stores, Target (a US-based retail company) switched traditional overhead lights to LED lights. At the same time, Target installed Bluetooth beacons in the fixtures, enabling a location and way-finding solution that helps customers navigate the store and find specific products via the Target app. This is one of the largest known deployments of lighting-based indoor positioning.
Setting the Stage for Smart Cities
The reliability and scalability that Bluetooth mesh networking offers will also enable the creation of smarter solutions to help effectively manage growing populations and improve the quality of life for citizens, businesses, and employees in cities around the globe.
"We are going to have to have smart cities in a smart world where nearly everything is connected," said Sascha Segan, lead mobile analyst for PCMag. "We're going to benefit from the data and the intelligent management of those things, which becomes a great tool for improving the efficiency, utility, and lifestyle of people in these places. And Bluetooth is already installed. That's going to make the adoption of smart city and smart infrastructure technologies faster because Bluetooth has already done the work of bringing the industry together."
The Future of Smart Facilities is Blue
The use of Bluetooth technology to enable control, monitoring, and automation of a building's core systems will continue to increase over the next five years, paving the way for a greater surge in Bluetooth device network deployment. ABI Research forecasts that by 2022 more than half a billion Bluetooth automation, monitoring, and control devices will ship each year as part of a device network, with Bluetooth device networks powering smart facilities services across the Internet of Things (IoT).
Learn more about how Bluetooth mesh is expanding the definition of smart facilities management and check out these additional resources to discover how Bluetooth is optimizing building automation and maintenance.
For full access to new Bluetooth forecasts and trends, download the 2018 Bluetooth Market Update.