SPONSORED
Trane® - Branded Feature
Discover Trane® Zoned Rooftop Systems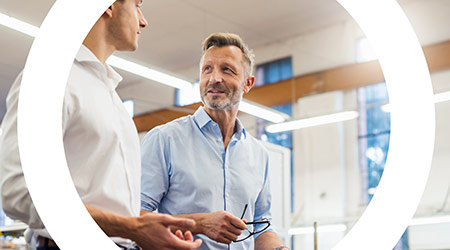 Pre-Engineered Light Commercial Rooftop Systems — Small-building Connectivity Made Easy
Trane® Zoned Rooftop Systems (ZRS) are pre-designed to deliver superior comfort with single- or multiple-zone control, app-based remote system management and maximum energy efficiency — all at an affordable price. Small-building owners can now enjoy the controlled comfort that larger facilities enjoy with cost-effective options to increase comfort and efficiency, while simplifying maintenance. ZRS combines Trane® Precedent® or Voyager® rooftop units, VAV terminal units, Tracer® Concierge™; system control panels and Air-Fi® wireless controls into pre-engineered systems, making advanced functionality affordable and easy to use. Small-building connectivity provides an integrated system solution that enables facility managers to provide superior comfort management. Through local and remote monitoring capabilities, this easy-to-operate system provides the greater tracking and monitoring capabilities that help to increase energy efficiency and cost savings.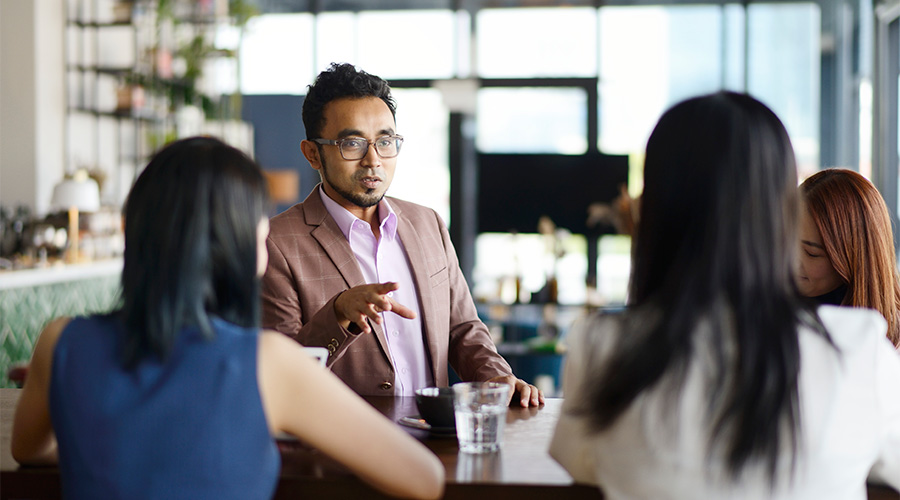 Superior Comfort
Trane Zoned Rooftop Systems are available in single- or multiple-zone configurations and provide cost-effective comfort control for different areas of light commercial buildings with varying needs. Zoned Rooftop Systems provide individual zoned comfort control throughout buildings providing occupants different tiers of comfort based on room use. When paired with the Tracer Concierge, the system offers the full benefits of a building automation system—without the complexity. This solution goes beyond managing comfort in individual rooms, but also has advanced capabilities for multiple-zone system management that optimizes performance for more efficient and worry-free operation.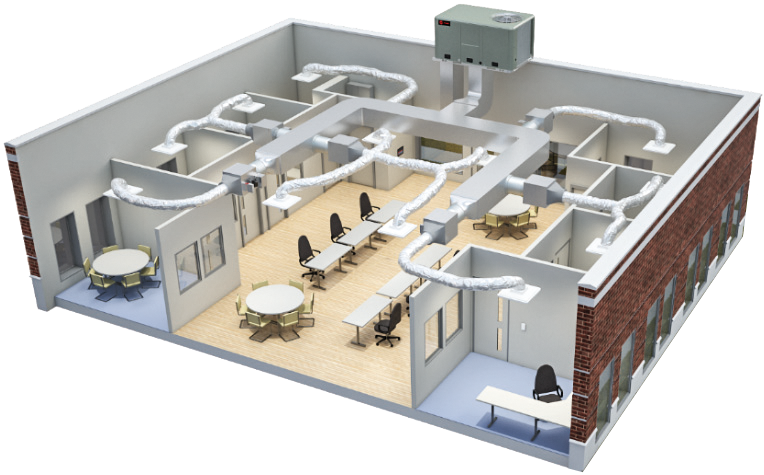 Outstanding Energy Efficiency
Trane ZRS takes advantage of the newest technologies to improve comfort and increase efficiency in small buildings. Trane rooftop units are available in a range of efficiency tiers to match your budget and energy use goals. Variable-speed technologies are available to adjust compressor and fan speeds to more-precisely match load requirements. This improves comfort in the space while reducing energy use at the same time. ZRS also feature integrated demand-controlled ventilation and economizer free cooling, further reducing energy use. To fully capitalize on the performance benefits offered by these advanced technologies, integrated system control is a vital part of the solution. The Tracer Concierge system provides advanced optimization strategies to reduce energy use while improving occupant comfort and is smart enough to let you know when service is needed to sustain energy performance.
The Tracer Concierge system provides an affordable way for building owners to gain simplified building automation for their facility, resulting in improved comfort and performance with reduced operating costs. The Tracer Concierge system goes beyond managing individual rooms, running HVAC and lighting systems simply and smartly from one intuitive interface. The pre-packaged Tracer Concierge system control panel, with its auto-discovery and configuration capabilities, allows for easier and faster installation. It includes an intuitive, easy-to-use operator interface on a 10-inch touchscreen display, along with mobile apps that allow the operator or service provider to manage the building from anywhere.
The intuitive control interface makes it easy to:
Adjust setpoints
Make schedule changes
Maintain occupant comfort
Override system after-hours
Manage energy efficiency
Access remotely any time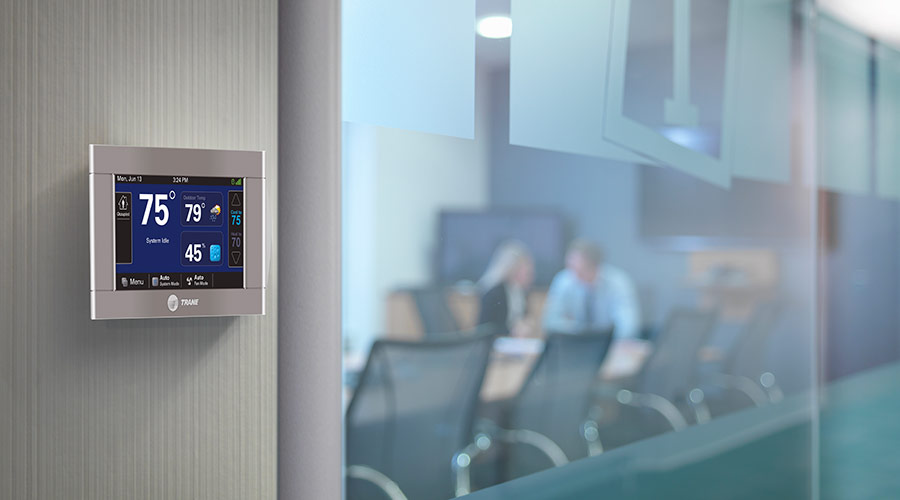 Ease of Operation
Packaged rooftop units provide cooling, heating and ventilation in a single piece of equipment, simplifying system installation and maintenance. Trane ZRS use pre-engineered components and factory-installed controls that are designed to work together, contributing to on-time and on-budget installations and operation, saving building owners time and money. The systems use familiar components and are easy to reconfigure if the space use changes in the future. With Air-Fi wireless controls, wires between equipment controllers and zone sensors as well as the wires between equipment and system controllers are eliminated, resulting in increased flexibility. Adherence to ANSI/ASHRAE Standard 125-2016 (BACnet®/Zigbee®) enables secure and reliable wireless monitoring and control over commercial building systems. Wireless Comm also conforms to the IEEE 802.15.4 standard, which ensures that your wireless BAS Communication system will reliably coexist with other wireless systems, including Bluetooth® and Wi-Fi™. Adding or moving unit controllers, zone sensors and other devices at a later date can be easy and affordable since the secure system is built on a platform that supports open standards.
Trane ZRS offers the connectivity small buildings have been searching for by offering a pre-engineered system compatible with Trane's full portfolio of light commercial units and backed by the expertise of Trane engineers. For more information on Trane ZRS, visit trane.com, download the Overnight Expert below or contact your local Trane Commercial sales representative. To request a free consultation, please click on the link below and a Trane representative will reach out to you with more information.