Facility Manager Cost Saving/Best Practice Quick Reads RSS Feed
Security Spotlight: Facility Upgrades Safeguards
November 13, 2017 - Contact FacilitiesNet Editorial Staff »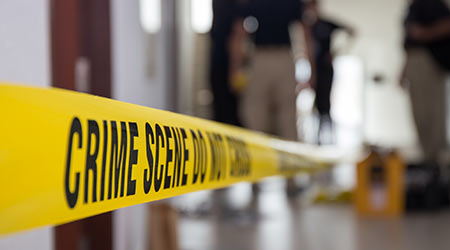 The University of Texas, responding to the anniversary of the 2017 murder of a university student, has begun to implement widespread measures designed to improve facility security and lighting, as well as campus emergency communication. The Texas Department of Public Safety recommended providing campus areas with additional lighting, increasing police presence, and adjusting campus landscapes to improve visibility, according to an article in The Daily Texan.

The university already has implemented some changes, such as updating building access and increasing police presence. Of the 164 buildings on campus, 80 have been updated to require a university identification for access after certain hours.

Click here to learn more about planning facility security upgrades that work.

"Officers on foot should be walking into buildings, visiting with building managers, things like that," says David Carter, the university's police chief. "You don't want them to be just responding call-to-call, because then they lose touch with their community. (We need) that visibility to prevent things from occurring."

Long-term, increasing police presence on campus will require updating the department's record keeping and computer dispatch technology. The university's police department is also in the process of assessing the size of its department to determine if more officers should be hired.

Click here to learn more about making the case for a security system upgrade.

The university's executive compliance committee plans to create a university-wide standard for the number of call boxes, video cameras and lights on each pathway and building on campus. After the committee finalizes the standard, it will conduct risk assessments to determine areas that need improvement to meet the standard.

This Quick Read was submitted by Dan Hounsell, editor-in-chief of Facility Maintenance Decisions, dan.hounsell@tradepressmedia.com.
---
Comments