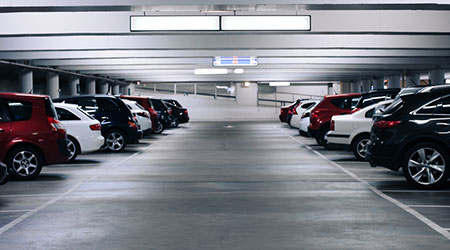 Murder in Hospital Parking Garage Highlights Risks
After a Wisconsin nurse was killed in a parking garage attached to Froedtert Hospital in Milwaukee, nurses and other hospital workers say they have long worried about their safety arriving and leaving work, sometimes in poorly lit parking garages that lack security staff, according to USA Today.

Federal crime data back up their concerns. Federal Bureau of Investigation (FBI) data show that parking structures and lots are the third most common site of murders and assaults in the United States.

In 2017, of 5,542 homicides — roughly one-third of the homicides nationwide reported to the FBI that year — 378 happened in a parking lot or garage, according to the agency's figures. That figure is greater than the combined number of homicides at bars, gas stations and hotels.

One woman who has worked for many years at Froedtert Hospital says part of the problem stems from the fact that executives and administrators are not in the same situation. They have nearby parking and typically do not come and go in the middle of the night.
Cathryn Jakicic is healthcare industries editor of FacilitiesNet.com. For more information on hospital campuses and other medical facilities, click here.
---