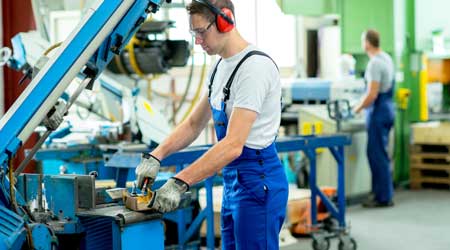 Group Lists Workers Most Likely To Die With Coronavirus
Numbers from the UK's Office for National Statistics show that men working as social carers, factory workers, security guards, and cabbies are at greater risk for Covid, according to BirminghamLIve.
The ONS examined 4,761 deaths involving Covid-19 of working-age people in England and Wales between March 9 and May 25, and two thirds of deaths were males.
Construction workers, security guards and cleaners had some of the highest rates of death involving Covid-19, with 39.7 deaths per 100,000 men.
Security guards and related occupations were the highest with 74.0 deaths per 100,000 men.
Cathryn Jakicic is healthcare industries editor of FacilitiesNet.com. For more information on hospital campuses and other medical facilities, click here.
---