« Back to Facilities Management Security Category Home
Preparing for the Worst: Protecting Employees from Active Shooters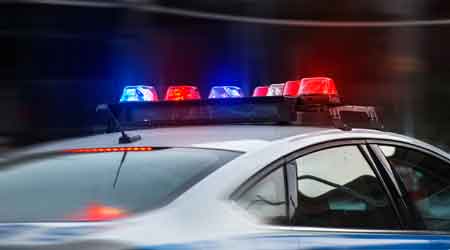 June 29, 2016 - Security
By Jeff Green

Facilities plan well for natural disasters. What they don't plan for is the human element, yet an active shooter is one of a facility's most likely threats. It's difficult to monitor the emotional factors of what's happening in the workplace that might trigger a violent response from an employee, and it's near impossible to account for the triggers outside of work that may carry over through your facility's doors. Because you can't measure these factors, facility managers play a critical role in limiting building vulnerabilities and creating an environment where employees feel protected.

The impact of an active shooter event devastates a company's future. Take the 2013 Washington Navy Yard shooting, for example. The aftermath was substantial. Employees were traumatized, leading to a major drop in productivity with many needing to take permanent leave. As a result, new employees needed to be trained. The building also had to undergo a redesign. The actual financial impact on the company itself was considerable, totaling $45 million. On the facility operations side, beyond the tragedy, managers must ask themselves, "Could our company survive this? Could we maintain operations if something like this happened?"

So what actions can managers, operators, and owners take to ensure their facilities are prepared for active shooter situations? It comes down to three simple steps: properly equipping the building with an effective system, notifying employees and law enforcement, and response training for if a crisis occurs.

Controlled access systems and cameras are the most widely utilized security measure for active shooter situations, but they have proven time and time again to be ineffective. Your threat is most likely going to be someone from within the organization — someone that knows how to get past the system you have in place. While we have seen better controlled access systems over the years, they fail to address the likeliness of a shooter with existing building access. There has been very little in the way of new technology and methods for responding to an active shooter threat.

When SafeDefend comes in, we conduct a threat assessment and a facility analysis to determine the most effective response solution based on building layout, the number of employees, and the facility type. We then provide the training and tools necessary for building operators and other employees to respond appropriately in a crisis situation. This means contacting law enforcement and others in the building with our quick alert system that works at the swipe of a finger, which also simultaneously activates strobes and sirens. In addition to our tools and training, we're putting the business in a proactive, protective position. Much like insurance, it is hoped that our system is never needed but it is there when you do. Our job is to put businesses in a position to protect their organization's most valuable asset — the employees.
By putting an active shooter protection system in place and training employees, you give them a better chance of returning home to their families every night. Many companies couldn't survive and continue to operate through this type of event. Being in a position to respond effectively and minimize the tragedy itself as well as the impact on the company is vital.

SafeDefend is an active shooter protection system that combines advanced technology with a training program to save lives in emergencies. For more information, visit www.safedefend.com.

Jeff Green is the CEO & Founder of SafeDefend
posted on 6/29/2016