You Might Like
On FacilitiesNet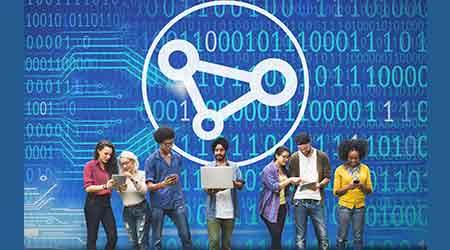 How To Implement Effective Access Control on Campus
The first step involves conducting a risk assessment to evaluate hazards and human-born threats.
Most college and university environments are open, allowing freedom of movement for students, faculty, staff, and guests. This environment is meant to foster an open exchange and free flow of information and ideas. An open culture is important to college and universities, but it can prove to be challenging for those responsible for security, access control, and emergency response on campus. What is needed is a process for selecting, installing, maintaining and supporting an access control system that effectively protects higher education constituents in an open environment.
The first step in almost all security endeavors is to conduct and all-hazards risk assessment. This is particularly true when considering controlling access throughout the campus. The risk assessment process should evaluate operations, including the culture of the campus, as well as natural hazards and human-born threats. When calculating risk, it is important to consider likelihood, consequence, vulnerability, and velocity of all pertinent hazards and threats.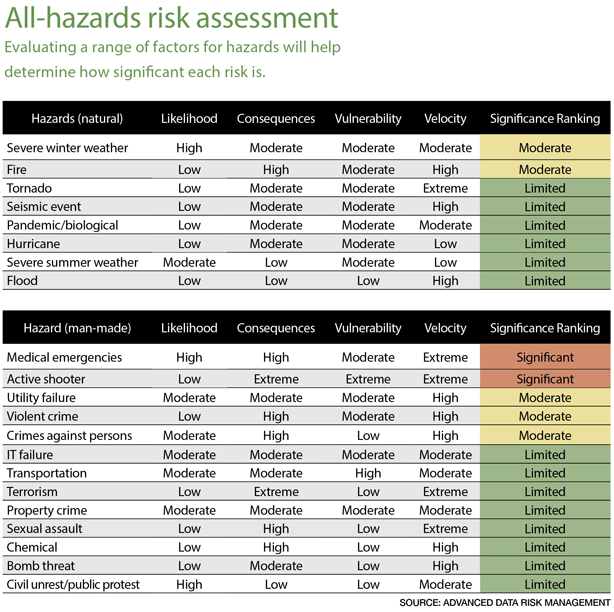 This type of analysis should be conducted for each type of building on campus, including academic facilities, libraries, residences halls, athletic facilities, stadiums, parking garages, administrative facilities, maintenance facilities, and dining halls, among others. The significance rating of the threat should drive the security and access control strategy for the facility. For example, the library may be open 24 hours per day requiring badge access and visitor management after 8:00 p.m., and the residence halls may require badge access and visitor registration at all times.
A campus-wide access control strategy should also be developed. This would include response to an active shooter, heightened alert, major events, scheduled breaks, medical emergencies, and other incidents that could occur on campus. An industry best practice is to also have a video camera in the area of all access readers. This provides for immediate diagnosis of alarm events and door activity.
One of the biggest mistakes when conducting a risk assessment is failing to include all relevant parties. There are a lot of constituents on college campuses that should be included in the assessment process, including the faculty, administration, and students, and departments such as residence life, athletics, facilities, parking, operations, public safety, and others. It is important to understand the access control needs of all of the constituents on campus prior to implementation.
Another pitfall is not considering how the system will be monitored and how alarm response will be managed. Not having a clear vision for alarm monitoring and response along with supporting policies and procedures could result in an ineffective system.
Continue Reading:

Access Control

How To Implement Effective Access Control on Campus

Choosing The Right Access Control System

4 Steps To Access Control System Integration

Tips To Manage Access Control After Installation
---
---
---
Related Topics: