You Might Like
On FacilitiesNet
Cybersecurity Risks Extend To Electric Grid
Incidents of hackers attacking the grid have become more frequent, adding weight to the case for making facilities more resilient.
OTHER PARTS OF THIS ARTICLE
Pt. 1: This Page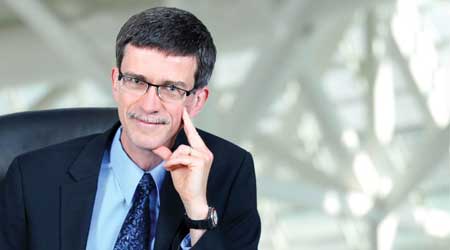 One reason that resilience has become such an important subject is that new hazards keep emerging. Consider the risk that hackers could bring down part of the U.S. electric power grid. Reports this year suggest that hackers have been increasingly successful in their efforts to penetrate utility computer systems.
This past spring, the FBI and Department of Homeland Security documented attacks by the Russian government aimed at "energy and other critical infrastructure sectors." Over the summer, the Congressional Research Service noted that North Korea has also been implicated in "cyber intrusions" targeting elements of the electric grid. Those attacks were reconnaissance missions, aimed at gathering information on industrial control and SCADA systems.
But they could be precursors to attacks that aim to do damage. In 2013, a hacker linked to the Iranian Revolutionary Guards Corps gained access to the SCADA system of a small dam in New York State, according to the Department of Justice. In that incident, the hacker "repeatedly obtain[ed] information regarding the status and operation of the dam, including information about the water levels and temperature, and the status of the sluice gate, which is responsible for controlling water levels and flow rates," according to DOJ. Under ordinary circumstances, the hacker could have remotely operated the dam's sluice gate; fortunately, the gate had been manually disconnected for maintenance at the time of the attack.
While the dam was small, and doesn't produce hydropower, the attack is one more sign that infrastructure targets have the attention of hackers.
The U.S. electric grid has long been seen as a tempting and potentially vulnerable target. And the risk is growing. The same can be said for the risk of extreme weather events, especially in light of the recent climate change report by the United Nations. Both add weight to the case for making facilities more resilient. Greg Zimmerman's article in this issue offers some ideas that may help facility managers move ahead with efforts to do just that.
Tell me what you think at myfacilitiesnet.com/edsullivan
---
---
---
Related Topics:
Comments