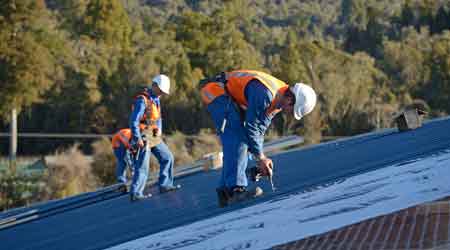 Understanding How Roofing Issues Occur
Effective roof management requires an understanding of system conditions and long-term facility plans
Roof problems generally occur for two reasons. The first is a consequence of deferred maintenance because components within the system are not permanent and, as a result, require maintenance. The second reason problems occur is related to deficiencies in the original design and construction. This problem is becoming more prevalent because more organizations are taking shortcuts in order to meet budgets, building construction is fast-tracked to meet deadlines, and adequate quality assurance does not exist in most construction projects.

The first step in correcting problems and determining a course of action is evaluating all components and identifying their conditions. An unbiased professional should manage the evaluation process, which should include a review of existing plans and specification and a visual survey and condition evaluation of each roof area to identify obvious defects, damage, and degradation. Identifying locations of wet insulation might require the use of infrared scanning.

The information collected needs to be analyzed, and each roof area must be assigned a roof condition index (RCI) rating on, for example, a 0-100 scale with a 0 rating meaning failed and a 100 rating meaning excellent.
Continue Reading:

Roofing

Effectively Maintaining a Variety of Roof Systems

Understanding How Roofing Issues Occur

When is The Time to Repair, Replace or Restore a Roof?
---
---
---
Related Topics: