You Might Like
On FacilitiesNet
Roofs, Walls, Window Technology Contribute To Long-Lasting, Durable, Efficient Facilities
Product development doesn't move at the same pace as other areas, but getting product selection right is no less important.
OTHER PARTS OF THIS ARTICLE
Pt. 1: This Page
Pt. 2:
Building Exteriors Products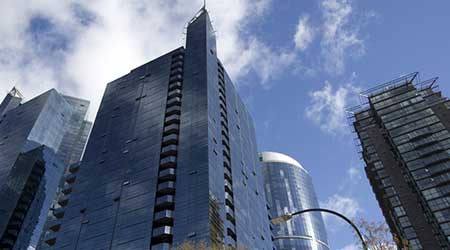 Keeping on the cutting edge of technology in building exteriors is just a bit different than it is for, say, building automation or lighting. Building exteriors technology is constantly being researched, developed, and advanced, but the pace of product deployment is slightly slower than other industries. For building exteriors, there are no apps to update and no software patches to deploy.

Roofs are not iPhones. When facility managers choose a new 30-year roof or new 40-year windows, they aren't expecting to have update their selection when a newer, fancier one that comes out next year. The key to building exteriors product selection is longevity, durability, and long-term sustainable performance.

For that reason, as manufacturers develop new products, they look to meet these needs. Products that are long lasting — a roof that doesn't need to be replaced every 10 years, for instance — are inherently sustainable. But products that contribute to a building's long-term operational efficiency are prized as well. These include products like windows with a low solar heat gain coefficient, air and water barriers that prevent long-term intrusion, and cool roofs, in concert with proper insulation, that reduce energy use when installed and maintained correctly.

Consider in concert
One of the more important considerations to a long-term, high-performing building exterior is to consider components in concert, not individually.
Tim Pennigar, project manager, structural systems at Duke University Health System, says that in his 30 years of experience, premature failure of a roof is a secondary problem to premature failure of the substrate or insulation assembly. One example he cites is an insulation assembly that collapses due to crush damage or water saturation. This renders the insulation useless, and therefore, the roof must be torn off to replace only that one component of the entire roof assembly.

Pennigar says one segment of building exteriors that has seen rapid transformation in recent years is air and water barriers in terms of both availability of products and performance. "There has been a great deal of improvement in the science and understanding of moisture transfer through modern wall assemblies," he says. His team has been using sprayed urethane foam to insulate the back of precast facades for new construction. Another technology he says his team is trying is electrochromic glass, which can phase between clear and dark, as needed.

Pennigar offers one last piece of advice: Even though new technology is always tempting, it's also important to keep in mind how to use tried-and-true technologies in innovative ways. "I really think the conversation regarding 'new technologies' is impaired if we look past time-tested, ordinary materials that beg to be used in extraordinary ways," he says.

Email comments and questions to greg.zimmerman@tradepress.com.
Continue Reading:

Building Exteriors

Roofs, Walls, Window Technology Contribute To Long-Lasting, Durable, Efficient Facilities

Building Exteriors Products
---
---
---
Related Topics:
Comments