You Might Like
On FacilitiesNet
Flexible Membranes Come of Age
Material advances and lower costs have helped boost systems' appeal to institutional and commercial facilities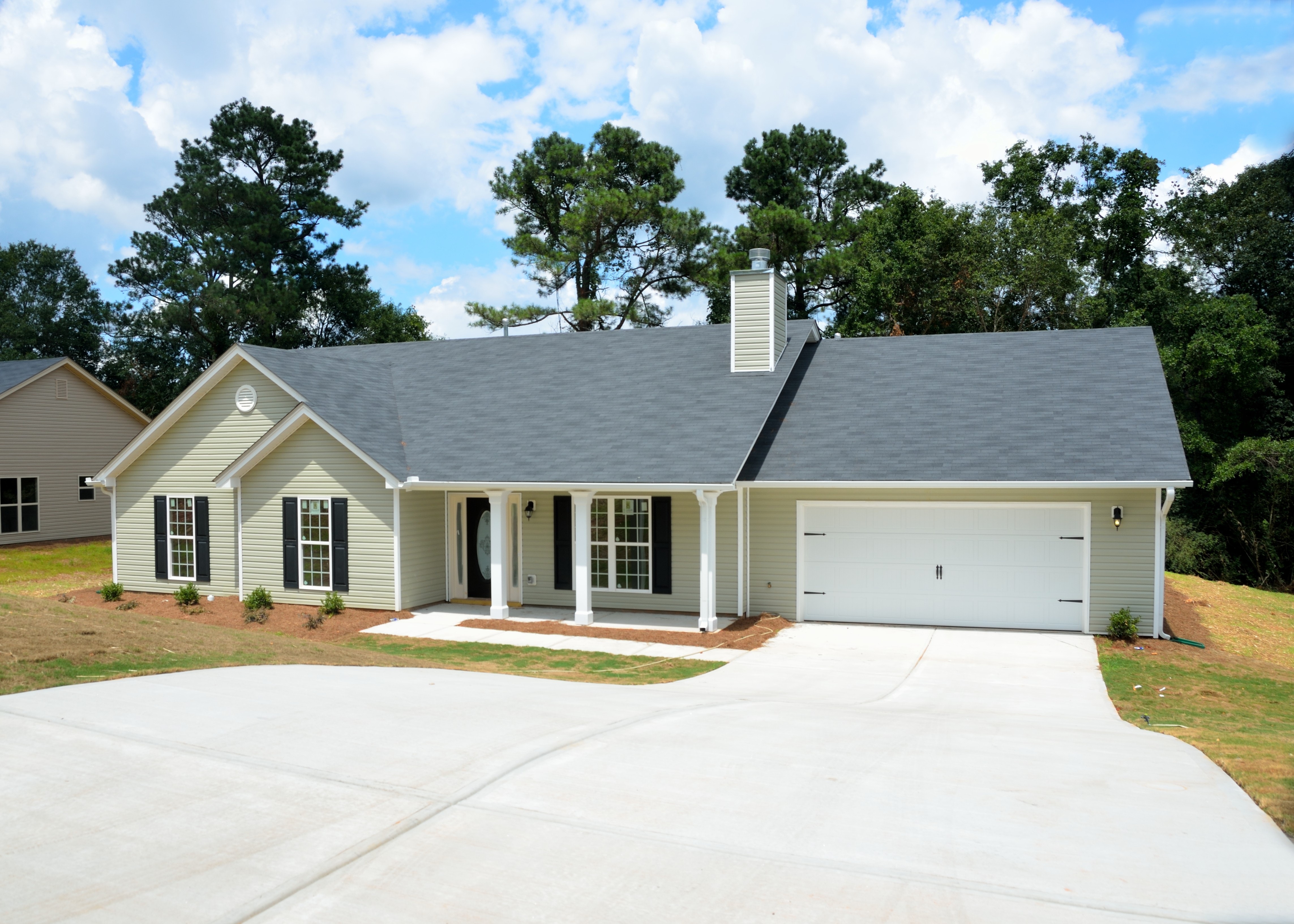 In Conjunction With SPRI
Sheet Membrane and Component Suppliers to the Commercial Roofing Industry
---
Commercial buildings in the United States and around the world have installed single-ply membranes for more than 30 years. In that relatively short period of time, the single-ply industry has changed the face of low-sloped roofing.
As the industry has matured, there have been minor bumps along the road. But manufacturers that survive have made frequent changes to their membranes and installation methods to meet the performance demands of maintenance and engineering managers, as well as architects, building owners and other roofing-system specifiers.
In an ongoing effort to lower costs and produce more sustainable membranes, and in response to new components and compounds becoming available, roofing manufacturers constantly tinker and innovate. This continuing innovation has resulted in advances in roofing: lower costs, increased design flexibility, and improved system reliability.
Against this backdrop of change, roofing consumers must continually evaluate the products that single-ply manufacturers bring to market. Through trade organizations, such as SPRI, roofing manufacturers and component suppliers continually evaluate their products and offer customers the best possible roofing components.
Market Trends
Between 1999 and 2003, Benchmark Inc. surveyed more than 250 million square feet of roofing systems across the United States. Single-ply, or flexible membrane, systems accounted for 39 percent of this area, followed by asphalt built-up roofing (BUR) and modified bitumen systems, which accounted for 30 percent and 14 percent, respectively. This statistic points to the popularity achieved by flexible membrane systems in a relatively short time.
The National Roofing Contractors Association's 2003 survey of the low-slope market share for new construction revealed these findings:
Ethylene propylene diene monometer (EPDM) remains the market leader in 2002 for the flexible membrane industry, capturing 27.9 percent.
Thermal polyolefin (TPO) captured 7.1 percent
Polyvinyl chloride (PVC) had 5.8 percent
All other single-plies captured 2.2 percent.
Comparing this set of findings to previous surveys reveals a steady increase in general in the use of flexible membranes, whereas EPDM use appears to be leveling off. The growth of flexible membrane systems appears greatest in thermoplastic membranes, which include PVC, ketone ethylene ester (KEE or Elvaloy) / PVC blends, and TPO.
These trends reflect the growing popularity of flexible membrane systems, perhaps as a result of an increased interest in white reflective roofs for their combination of lower installed costs with optimal in-field performance.
Single-ply Developments
Cool roofs. In response to the call for reducing the heat-island effect in major cities and the growing popularity of sustainability initiatives such as the U.S. Green Building Council's LEED rating system, roofing end users have become increasingly interested in white reflective roofing systems. Roofing manufacturers have devoted considerable research, time, effort and expense to meet or exceed requirements for the U.S. Environmental Protection Agency's ENERGY STAR® label for roofing membranes.
This focus has pushed the development of different pigments and coatings for flexible membranes. Many membrane manufacturers already have met the initial and three-year aged reflectivity requirements for the ENERGY STAR® label.
Maintenance and engineering managers should not base the choice to specify a cool roof on the geographical, financial and climate conditions specific to a site. To determine whether a financial benefit exists in choosing a white or reflective roof, managers can check out the Cool Roof Calculator — developed by the U.S. Department of Energy and the Oak Ridge National Laboratories.
Increased system performance. Along with the research and development focus on cool roofs, flexible membrane manufacturers have continued to improve the physical properties of membranes. A trend in the industry is to use thicker membranes, with the thought that thicker means better longevity, increased puncture resistance and improved durability. Using a high-density board beneath the membrane provides improved puncture resistance.
While EPDM membranes have been available in sheet widths up to 50 feet, the width of thermoplastic membranes generally has been limited to about 6 feet. With new manufacturing lines coming into production, manufacturers now can make thermoplastic membranes in 10-foot widths.
This change can be viewed as both a benefit and concern. The increased width of flexible membranes allows for reduced costs, due to increased production, and it reduces the quantity of field seams.
But wider membranes might be more affected by long-term wind resistance when these sheets are used in mechanically attached systems. Flexible membrane manufacturers have achieved wind uplift test results in the FM 1-120 range using wider membranes.
It is important to note that this ability to use wider membranes can be attributed to improvements in fastener design, composite batten-bar materials, and double-weld technology, all of which increase wind-uplift resistance.
But as wind-uplift resistance improves for flexible membrane systems, the focus of potential wind damage shifts from loss of the roof membrane to loss of the entire roof system. Fewer attachments can result in higher localized stresses at the interfaces of fastener plates and membranes and at fasteners and roof decks. Specifiers must review the yield strength of the steel deck and its attachment to the structure to ensure the installation does not exceed the deck's wind-uplift capacity.
Membrane repair and remediation improvements. Flexible membrane systems have been in use long enough that managers now look for ways to extend the service life of aging membranes. System deficiencies most often observed with flexible membranes include membrane shrinkage, punctures, voids and sealant deterioration.
Membrane shrinkage most often occurs in ballasted EPDM systems and most often is exacerbated by poor perimeter attachment of the membrane. Typical corrective actions include cutting the membrane along the perimeter flashings and reattaching it at the perimeter.
Seam tapes and peel-and-stick flashing materials have made the repair of punctures and seam defects more successful and less expensive. Maintenance technicians can use these materials where they otherwise might have been intimidated by heat welding, splice washes, adhesives and sealants.
As flexible membranes age, they tend to suffer from deterioration due to exposure to ultraviolet rays. Attempts to coat these aging roofs have helped extend the roofs' service lives. In response to this trend, membrane manufacturers have developed pre-cleaning products that effectively strip off dirt and contaminants, allowing easier membrane preparation and better adhesion of coatings.
Membrane formulation and construction. Two U.S. companies currently manufacture all commercially available EPDM roofing membranes. Though the formulations of membranes to have changed little in recent years, both manufacturers have added pressure-sensitive, or peel-and-stick, tapes and flashing materials. EPDM membranes are available in thicknesses ranging from 45 mils to 90 mils and are available both reinforced and unreinforced.
Ten U.S. manufacturers offer PVC, PVC/ Elvaloy, and other PVC-blended membranes. Early developmental problems with non-reinforced membranes has resulted in only reinforced products being manufactured in the last 15 years. As time passes and the reinforced membrane systems continue to perform, specifiers will continue to reconsider PVC roofing.
TPO membranes have been on the market for just over 10 years. Their performance as a group generally has been good, yet there have been instances of TPO membrane failure and seam-welding problems. The roofing industry has had significant discussion about the use of fire-retardant additives in formulating TPO membranes. Without the fire retardants, TPO membranes would not be able to pass UL fire testing.
Since TPO membranes were introduced, the fire-retardant additives have been changed from halogenated fire retardants to magnesium oxide. Of the five TPO manufacturers contacted, four implemented this change in 1999.
With a solid reputation for reliability and cost-effectiveness, flexible membrane roofing systems are no longer considered new-fangled and have become a mainstay for institutional and commercial facilities. Factors such as cost-effectiveness, sustainability and ease of maintenance will continue to make these systems more attractive within the institutional and commercial building market.
Evolutionary changes in membranes, attachment methods and accessories seem certain. Careful selection of the appropriate style of flexible membrane systems, appropriate design, and skilled installation are essential, since the correct decisions during the design phase will increase the likelihood of a roof's success.
---
---
---
Related Topics:
Comments