Establish a Roof Maintenance Plan Early in Process
Part three of a three-part article on roofing projects
OTHER PARTS OF THIS ARTICLE
Pt. 1:
Roofing: Avoiding Project Headaches
Pt. 2:
Unexpected Disruptions Common During Roofing Projects
Pt. 3: This Page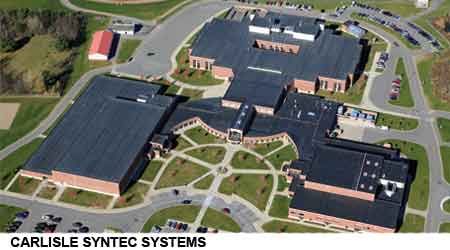 Waiting until leaks occur in a roof means it is too late to develop the most effective maintenance plan.
"When the roof is leaking, it's already too late to wonder if the problem could have been prevented," Botkin says. "It's important that you have a written program in place for that. It doesn't matter the type or age of the roof system. If you've got roof leaks, then you've got problems."
Managers who establish a preventive maintenance program for their roofs can hold down long-term costs.
"The average age of commercial roofs is 17 years, so if we can do proactive maintenance and get that to 20, 25, or 30 years or more catching problems before they become major headaches, that's the key to roof longevity," Lambert says. "From a roofing manufacturer's point of view, we always stress that maintenance matters. The more proactive maintenance that can be done versus reactive, we know that these roofs will last longer when they're cared for."
Managers also should consider scheduling an inspection with the contractor and manufacturer upon completion of the project, and they should schedule regular inspections for technicians after the contractor hands off the project to the maintenance teams.
"Accompany the contractor's representative and manufacturer's technical representative during the final inspection in order to ensure that all checklist items are identified," Geary says. "If you do not have a maintenance program for your facility, now is the best time to implement one. Regularly scheduled inspections and handling minor problems before they become major ones are the best steps that can be taken to extend the service life of a roofing system."
Several proven tactics can help managers avoid the hefty costs often associated with roof repairs.
Plan ahead. "All roofing systems eventually wear out," Goodman says. "By implementing a routine maintenance program, owners can spot localized areas of concern and take low-cost corrective action that will prolong the life of the existing roof. It is also smart to establish an annual trust fund to finance a roof replacement."
Use thicker membrane. "The difference in membrane cost between a 45-mil and 60-mil sheet is usually less than 5 percent of the total system cost," Goodman says. "Some contractors and manufacturers will try to get a competitive advantage by stretching the warranty coverage on a thinner membrane, but thinner membranes will wear out faster and have lower puncture, tear and hail resistance. Think about who wins if roofs wear out faster."
Develop a maintenance checklist. "Include before and after photos," Botkin says. "You have a maintenance checklist that is performed that should be looked at a minimum of two times a year — coming out of the winter months and the summer months — to see if there are any problems. Check the seams and items that can be the source of problems down the road. The roof is out of sight (and) out of mind, and if you're not looking at these problems, they can be huge. I tell building owners all the time that it's not that $500 leak that you have a problem with. It's the damage underneath the roof."
Code Compliance and Insulation Issues
Building codes differ by area and state, making it a challenge for maintenance and engineering managers to sometimes keep up with all the changes related to roofing systems and components. Insulation is one area of compliance that changes often.
"You're seeing almost every year different codes for insulation," says Tim Botkin with GAF. "A lot of cities have adopted R-30 plans to make sure they're getting energy efficient systems on each roof. It's an ever-changing thing."
The R-value is a measure of resistance to heat flow through a given thickness of material. The greater the R-value, the more heat flow is reduced. According to ASHRAE 90.1-2010, the requirements for commercial roofs with polyiso insulation range from R-20 in the Southeast part of the country to R-35 in the North.
— Dave Lubach
Continue Reading:

Supplier Perspectives: Roofing

Roofing: Avoiding Project Headaches

Unexpected Disruptions Common During Roofing Projects

Establish a Roof Maintenance Plan Early in Process
---
---
---
Related Topics:
Comments