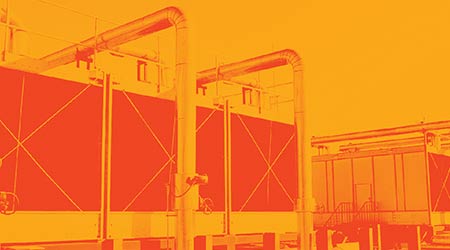 5 Keys to Healthy Roofs
By implementing these essential strategies, managers can ensure the long-term performance and reliability of roofs.
Roofing systems are not set-it-and-forget-it components of institutional and commercial facilities. Maintenance and engineering managers and their departments dedicate a tremendous amount of time, effort and money in order to ensure the reliable, long-term performance of their facilities' roofs.
Failing to maintain roofs properly can lead to a host of problems, from leaks and blistering to shrinkage premature failure. No matter the type of roof, comprehensive, effective maintenance is essential for a long performance life.
"Regardless of the type of roof that is being installed, none of them are just install and leave types of investments," says Bruce Field, vice president with Flagship Facility Services, Inc. "For single-ply roofs, develop a regular inspection schedule, and replace weathered or worn pieces when necessary. This is important, as not replacing them could cause damage to those that are attached to them and ultimately result in a major expense."
Whether the roof system is single-ply, built-up, spray-on, metal, or vegetative, the same amount of care is vital the ensure roofs remain in good condition.
"The same logic applies to all of the other roof types," Field says. "The best maintenance and repair strategy is to create a schedule that is diligently adhered to. This way, you can catch minor problems before they have a chance to become major expense."
Managers and technicians who follow these five keys can improve the long-term performance and health of their facilities' roofs.
Tapping into technology
Just as technology plays an ever-larger role in nearly every area of life, it also has changed the way managers oversee roof systems. From infrared imagers and moisture meters to aerial photography and drones, managers are incorporating new and evolving technology into technicians' daily tasks to improve the health of roofs.
To get a return on the investment in technology, the first step is to ensure technicians know how to use it effectively.
"Giving an untrained person an infrared camera and saying 'go find the leaks' will definitely yield some undesirable results," says Mickey Parker with Rimkus Building Consultants. "Properly used by an experienced roofing consultant, on the other hand, these two tools, can give you critical information in the evaluation of the existing roof and an understanding of what is going to need to happen next and there is no substitute for an old-fashioned inspection.
One popular technology for monitoring roof health involves a bird's eye view of the situation.
"I think the most significant advancement in technology related to managing roofing systems would be aerial photography," Parker says. "These services can allow for quick overviews of a roof and, in many cases, comparisons of how the roof has looked at various points through the use of historical images. You can also get measurements, count rooftop equipment, and evaluate site conditions that will affect a roofing project; all without leaving physically going to the site."
The arrival of drone technology is the most recent example of technology that gives managers a new and better view of key building components — in this case, views of those areas of roofs and of rooftop components, such as smokestacks, that previously had been inaccessible.
"Drones are accurate, too, and they can provide images that can be shown to a customer and help them better understand the repairs that are needed," Field says. "These pictures also give the crews a better idea of what is needed before they begin work.
"This allows them to work more efficiently and provide a higher level of service. There are a number of innovations coming to the market but for the time being, drones stand out in the crowd."
While drones are not a replacement for a hands-on inspection and evaluation of a problem area, a drone can let an inspector see where to best focus their attention during the investigation.
Continue Reading:

Roofing

5 Keys to Healthy Roofs

Roof Inspections to Detect Problems

Roof Repair vs. Replacement
---
---
---
Related Topics: