You Might Like
On FacilitiesNet
« Back to Facilities Management Power & Communication Category Home
Attaining Sustainability: Evaluate Flywheel-based UPS Systems
August 22, 2016 - Power & Communication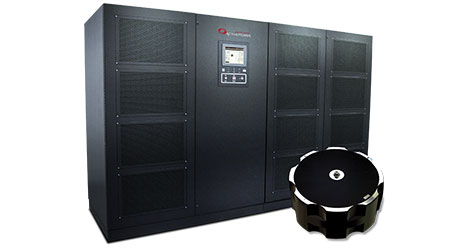 By Todd Kiehn

Sustainable operations — we hear about it all the time, but is anyone actually doing anything about it? The answer is yes!

Currently, about 70 percent of the world's electricity is generated by fossil fuels, but as concerns over pollution and global warming increase, so does interest in green solutions. And, as a result, many companies have established an internal carbon price to decrease their environmental impact.

According to a survey conducted by the Carbon Disclosure Project (CDP), 435 companies worldwide reported using an internal price on carbon in 2015, with another 583 indicating they plan to do so in the next two years. Companies use these programs to incentivize business units and divisions to meet corporate sustainability goals, fund investments in clean energy and prepare for future carbon taxes and regulations. While most governments have yet to put a price on carbon emissions, these corporations are being proactive, administering internal fines as if laws were already in place.

To reduce their carbon emissions, and therefore avoid the internal tax, participating companies have had to make many changes that include increasing the efficiency of chillers, heat exchangers and pumps; installing renewable energy sources like solar panels; and installing LED lighting. However, many businesses overlook the heel of their carbon footprint: their uninterruptible power supply (UPS) systems.

UPS systems condition incoming power and keep facilities operational during power outages and disturbances, but these units can also be part of the sustainable operations solution. Traditional battery-based systems store energy in valve regulated lead acid (VRLA) batteries, which can be extremely dangerous if not handled properly during replacement, recycling and disposal. The batteries associated with these systems must be housed in cabinets that take up a great deal of space, require frequent maintenance and replacement every four to six years and do not fare well in warm environments. All of this adds up to significantly higher overall cost of operation, and therefore, carbon footprint. In fact, a typical 1 megawatt deployment produces more than 67,000 kilograms of carbon over a 15-year period.

Unlike UPS systems that rely on batteries, flywheel-based UPS store kinetic energy in a spinning mass until called upon to support a load. These integrated UPS systems produce 90 percent less overall carbon emissions over their useful life for that same 1 megawatt deployment due to their high energy efficiency and permanent energy storage, meaning the flywheel never needs to be replaced over its lifespan.

Following the lead of the 435 global corporations using an internal price on carbon, it's time for all companies to take a stand with regards to sustainability. One way to do so is to evaluate the type of UPS system used in your building. If energy efficiency and carbon emissions are a concern, it might be high time to replace your battery-based UPS with a flywheel.

Todd Kiehn is the vice president of Marketing and Modular Solutions for Active Power, Inc., in Austin, TX, a manufacturer of flywheel energy storage products and modular infrastructure solutions for mission critical applications worldwide.
posted on 8/22/2016