Facility Manager Cost Saving/Best Practice Quick Reads RSS Feed
Supreme Court Ruling Adds Momentum to Push for Gender Neutral Restrooms
July 6, 2021 - Contact FacilitiesNet Editorial Staff »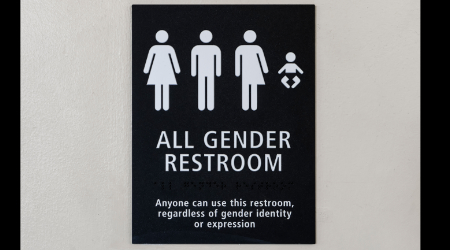 The issue of gender neutral restrooms continues to evolve and is constantly tied up in lawsuits across the country. For facility managers, it's an important issue to keep an eye on because of the facility implications. This FacilitiesNet article lays out some of the issues involved with gender neutral restrooms and offers advice for facility managers on how to implement them.
Late last month, the Supreme Court delivered a victory for the LGBTQ community when it refused to hear a case from 2015 in which a transgender male won his case against a school board in Virginia that forced then-teenager Gavin Grimm to use either a unisex restroom or the restroom that corresponds to the sex he was assigned at birth, which is female.
The LGBTQ community was worried the 4th Court of Appeals decision would be reversed by the Supreme Court. Instead, the Court chose not to review the opinion. CNN says the decision means that students in states covered by the 4th Circuit and states governed by the 7th and 11th Circuits, the Mid-Atlantic region, can use the bathroom that corresponds to their gender identity.
Grimm's case was retried in the 4th Circuit after the Trump Administration withdrew guidance initially presented from President Obama's justice department. The 4th Circuit then ruled in favor of Grimm a second time, citing the Supreme Court decision in 2020 that declared LGBTQ workers protected under federal employment law.
The bathroom debate has become a hot-button topic in political circles in the battle for equal rights for transgender people.
Grimm's case is the second in the last year that the Supreme Court has declined to hear that upheld pro-LGBTQ decisions. In December, the court refused to hear a case that would have reversed an Oregon school district policy that protected transgender students.
---
Comments