Improving the Indoor Environment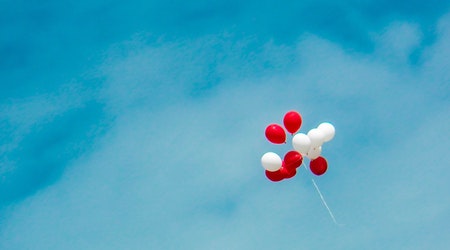 Rising scrutiny of indoor environments' impact on health and safety has increased the pressure on managers. Developments in two areas in particular — paints and fire safety — have seen the most activity in recent years.
Paints and Coatings
Studies by the U.S. Environmental Protection Agency (EPA) reveal that indoor air quality is three times more hazardous to health than outdoor air quality. Older paints continue to release toxins long after they are applied and dried, contributing to such problems. Environmental awareness has resulted in new regulations and new technological developments in paints.
These advances include all phases of paints, from strippers and primers to finishes. Developments include paints that offer low and no volatile organic compounds (VOC), resulting in more durable, more cost-effective paints that are better for the environment. Managers can find multiple benefits in their paint investments, including the following:
• easier application and cleanup, lowering job costs
• lower toxins that even benefit those with allergies and chemical sensitivity
• anti-microbial
• better performance characteristics
• low or no hazardous fumes
• can be applied in occupied rooms
• no groundwater or ozone contaminants
• easy cleanup with soap and water.
These new paints come in three categories: natural, low VOC, and no VOC. Natural paints are made from water, plant oils and resins, plants and minerals. Water-based natural paints are odorless, while oil-based paints have citrus- or essential-oil fragrance.
Zero-VOC paints include any paint with 5 grams per liter (g/l) or less VOCs. Finishes include flat primers, interior latex and enamels, as well as varnish replacements. Colorants or fungicides can increase VOCs, in the 10 g/l range, which is still very low.
Fire Safety
Statistics on the causes of fires rank arson, improper material storage, and failure to properly dispose of flammable material in a timely manner as the top three fire causes in commercial buildings.
Using these statistics, managers are looking for significant gains in crucial areas: improved door and window hardware, state-of-the-art locks and other security devices; ordering only as much materials as needed to minimize inventory costs; providing improved fireproof lockers for flammable materials; ensuring access to complete material safety data sheets; improved signage; and providing for well-designed and annually maintained fire and smoke dampers. These measures can reduce risk, cut material and insurance costs, and lower loss.
— Thomas A. Westerkamp
---
---
---
Related Topics:
Comments