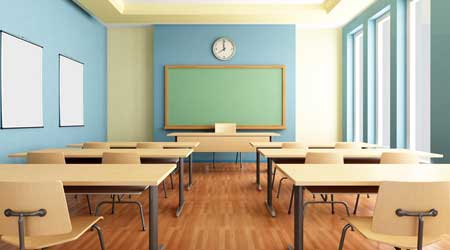 Condition and Preparation of Substrate Enhances Paint or Coating
Part 3 of a five-part article on paints and coatings specification
Among the factors that enhance the adherence of a paint or coating — and, as a result, the performance of the product — are the condition and preparation of the substrate, the product's adherence to the substrate, its ability to withstand the environment, its suitability for the job, and whether it contains adequate solid pigment. Adherence to the substrate is a key specification consideration for managers. If the selected paint or coating does not match the substrate and the purpose, the job is likely to be short-lived.
Will the primer bind to the substrate? Is the primer meant for high-gloss surfaces, such as PVC, hardboard, and galvanized metal? Manufacturers are developing specialized formulas designed for use on any substrate. It is always a good idea to check with the supplier's technical support to ensure a match between the product and the surface. Is the paint specified meant for exterior or interior use? Will it be applied over residual rust? Is it suitable for concrete? Will it cover stains?
The level of pigment in the paint or coating also determines coat thickness, which will ensure longer life, provided workers have properly prepared the surface. All product labels feature a list of components — binder, thinner, pigment, and additives — and their respective volumes as a percent of the total. When in doubt, managers can check with the supplier to make sure all of these key factors fit the job and promote adherence.
Continue Reading:

Paints & Coatings

Primary Factors in Successful Paints and Coatings Specification

Paint Coverage Depends on Nature of Substrate

Condition and Preparation of Substrate Enhances Paint or Coating

Test Paint or Coating to Ensure Finished Job Features Proper Look

SIDEBAR: Before and After Paints and Coatings Considerations
---
---
---
Related Topics: