Facility Manager Cost Saving/Best Practice Quick Reads RSS Feed
National Disgrace: Parks Battle Huge Maintenance Backlog
August 14, 2019 - Contact FacilitiesNet Editorial Staff »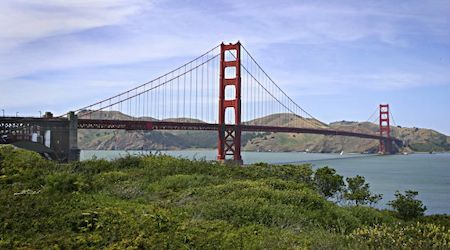 It's no longer too shocking to hear about an organization — a K-12 school district, generally, or maybe a public university — reporting it needs millions of dollars to address deferred maintenance in its facilities. Even the occasional deferred maintenance figure that starts with a B — yes, a billion dollars — has lost most of its ability to shock.
Then there is the National Parks Service.
The service recently sounded the alarm that a backlog of almost $12 billion in deferred maintenance projects has built up over the past several decades and is threatening the safety of the parks for visitors and staff, according to UPI. Many of the repairs are mundane leaky roofs and rotting wood at visitors centers, or trails that have been closed for repairs. Passenger elevators at Carlsbad Caverns National Park in New Mexico have been broken for years.
Some of the biggest repair projects on the to-do list include repairs on the most iconic park properties in the United States. The list includes $655 million in infrastructure repairs to the National Mall in Washington, D.C.
Nearby, $250 million is earmarked for the Arlington Memorial Bridge to Arlington Cemetery. The road deck of the bridge has deteriorated so severely that it will be closed down by the Federal Highway Administration in 2021 unless the bridge is completely replaced, the park service said.
At the nation's most heavily visited park, San Francisco's Golden Gate National Recreation Area, where 15.2 million people visited in 2018, the plumbing system requires a $9 million upgrade. Total repairs for that park add up to an estimated $324 million.
A bill in the U.S. House that would pay $6.5 billion for repairs to U.S. national parks using oil and gas tax royalties from drilling on federal land. The measure has bi-partisan support and is supported by the Trump administration
Dan Hounsell is editor-in-chief of Facility Maintenance Decisions.
---
Comments