Facility Manager Cost Saving/Best Practice Quick Reads RSS Feed
Maintenance Imperils U.S. Military Mission
May 9, 2019 - Contact FacilitiesNet Editorial Staff »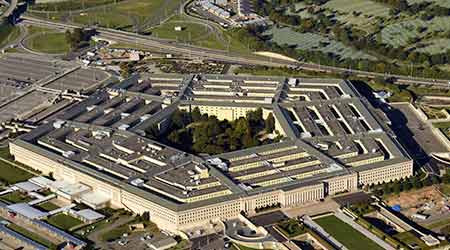 When most institutional and commercial facilities face deferred maintenance problems, the worst-case scenario often is the need to invest more money than needed in addressing the problems. In the case of military facilities, the worst-case scenario for deferred maintenance is the threat it can cause to the nation's military readiness.

Rat infestations, hurricane damage, contaminated drinking water — these and other infrastructure problems are piling up on U.S. military installations, according to defense leaders. Despite one of the largest Pentagon budgets in decades, they warn, limited funding for critical base repairs is forcing lengthy delays in needed construction and maintenance, to the point where force readiness and the health of service members could be at risk, according to ClearanceJobs.

"Without investments that assure lethality, restore readiness, properly fund and train personnel, and deliver cost-effective, adaptive infrastructure, we will rapidly lose our power projection advantage," states a budget plan that the Air Force submitted to Congress last month requesting $4.1 billion for repairing and renovating air bases.

The Air Force estimates that it has about $33 billion worth of long-overdue repairs to carry out, and it is currently postponing 61 of them while it tries to cobble together $5 billion just to repair damage that Hurricane Michael inflicted last year on Tyndall Air Force Base in Florida. It's also seeking a $4.9 billion cash infusion for water damage to Offutt Air Force Base in Nebraska, where flash floods last month put a third of the base underwater.

The Air Force isn't alone on this issue. The Pentagon has tallied up a grand total of $116 billion in backlogged construction and maintenance needs throughout all of the services. And it warned Congress in a report earlier this year that two-thirds of its 79 most important bases face serious flooding threats.

Dan Hounsell is editor-in-chief of Facility Maintenance Decisions.

---
Comments