Facility Manager Cost Saving/Best Practice Quick Reads RSS Feed
Maintenance, Grounds Jobs Rank Among Most Dangerous
October 13, 2021 - Contact FacilitiesNet Editorial Staff »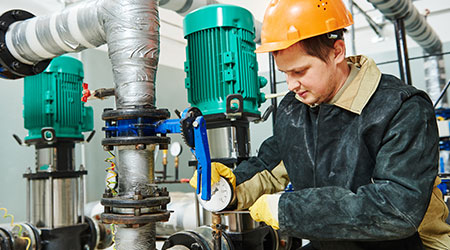 Maintenance and grounds workers know the dangers they sometimes face on the job.
The perils of working both jobs was proven in a study by AdvisorSmith, which evaluated the most dangerous jobs in the country.
Grounds maintenance workers ranked 15th and maintenance workers ranked 21st on AdvisorSmith's list of the 25 most dangerous jobs. The firm based its ranking on data from the U.S. Bureau of Labor Statistics Census of Fatal Occupational Injuries. Each profession required a minimum employment of 50,000 workers to be considered. Statistics were based on 2019 records.
Grounds maintenance workers experienced a fatal injury rate of 18 per 100,000 workers in 2019, accounting for 229 deaths that year. The most common fatal accidents were in transportation, falls, slips and trips. Of those accidents, car crashes ranked highest for cause of death, typically when traveling to or from a job site.
The maintenance workers profession experienced a fatal injury rate of 13 per 100,000 workers in 2019 and reported 78 deaths, most commonly from workers coming in contact with objects and equipment, such as plumbing, electrical systems and other machines.
The survey also reported average salaries for the 263 occupations that were evaluated. The average maintenance salary was $40,850, which is 27 percent below the national average salary. The average grounds salary was $32,220.
Dave Lubach is managing editor, facility market.
---
Comments