Procurement: New-Generation Strategies and Tactics for Maintenance Staffs
Part one of a four-part article on procurement
OTHER PARTS OF THIS ARTICLE
Pt. 1: This Page
Pt. 2:
Rethinking Roles: Procurement Process Involving more Participants
Pt. 3:
Procurement Priorities Change with Increased Product Knowledge
Pt. 4:
Changes and Challenges Ahead for Procurement Process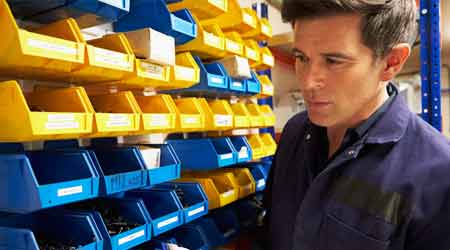 If there is one word that best describes the process of researching and buying products and technology for use in maintenance and engineering departments, it is "change." Institutional and commercial facilities, along with departments, staffs, products and priorities, are changing. Some elements in this process change more quickly than others, but it is always changing.

For managers, the primary challenge is to stay ahead of the changes, or at least not fall behind, especially as it relates to the products themselves.

"Product costs come down and efficiencies improve, and products or services change in value based on those factors," says Chris Walinski, building operations manager with Munich Reinsurance America. "The continual evolution of the department toward improved efficiencies in all areas requires that we consistently stay as aware as possible of where values have gone up or down based on existing and new technologies."

As the shifting components of the procurement process challenge managers and their departments, they reveal trends that affect the decisions managers make on the equipment and spare parts that technicians need each day.
Continue Reading:

Trends: Procurement

Procurement: New-Generation Strategies and Tactics for Maintenance Staffs

Rethinking Roles: Procurement Process Involving more Participants

Procurement Priorities Change with Increased Product Knowledge

Changes and Challenges Ahead for Procurement Process
---
---
---
Related Topics:
Comments