Paying the Price for Deferred Maintenance
The costs of deferred maintenance can add up in a hurry. Managers who practice routine maintenance can save on building costs, wear and tear.
OTHER PARTS OF THIS ARTICLE
Pt. 1: This Page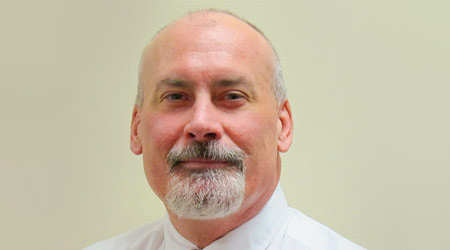 "Deferred maintenance is the practice of postponing maintenance activities, such as repairs on both real property — infrastructure — and personal property — equipment and systems — in order to save money, meet budget funding levels, or realign available budget funds. The failure to perform needed repairs could lead to asset deterioration and ultimately asset impairment. Generally, a policy of continued deferred maintenance results in higher costs, higher failure rates, and in some cases, health and safety problems."
That is from a column entitled "Deferred Maintenance: Turning Crisis Into Strategy" that I wrote for the June 2014 issue of this magazine. Unfortunately, people have been writing about deferred maintenance in institutional and commercial facilities for a long time, and the issue probably isn't going anywhere for a long time. That's the problem.
Think about your facilities' maintenance situation. Do your facilities need repairs that you know need to be addressed but that your budget can't handle? How are you going to get the needed funds? I Googled searched, "Building a business case for improving infrastructure." The search turned up very good white papers on the topic.
My concern is that facilities will not find ways to keep up with the ever-changing rules of engagement when it comes to deferred maintenance. Managers face tough questions on the issue, and many of them have to do with funding priorities. Do we build new, rebuild, upgrade, or expand? How long do we keep putting off delayed improvements? Who's going to pay for all of it?
Crumbling infrastructure
All of this is the result of a larger philosophical debate I've been having with a colleague. The discussion involves our nation's infrastructure — specifically, the way it's crumbling around us and who is going to pay to repair it. Infrastructure components such as buildings, water utilities, roads, and bridges are all under great pressure. The news is filled with cities in infrastructure crisis. The water-supply crisis in Flint, Mich., is just one example.
The five fastest growing states by population are Texas, Florida, California, Washington, and Arizona. Four of the top five fastest growing cities are in Texas, with Houston being the quickest to develop. With such rapid expansion and growth of metropolitan areas comes the pain of finding ways to support the growing population and the stress that growth places on infrastructures. The numbers related to this issue are grim, and they are not favorable to managers.
Maintaining, operating, replacing and upgrading the nation's water infrastructure could cost $2.8 trillion to $4.8 trillion through 2028, according to the U.S. Conference of Mayors. Replacing and expanding water pipes alone could cost $1 trillion through 2035, according to the American Water Works Association. The American Society of Civil Engineers (ASCE) gives the U.S. water infrastructure a D grade.
Greg DiLoreto, past president of the ASCE, estimates that systems nationwide would need $84 billion in improvements by 2020 to get to a B grade. Less than 17 percent of public utility companies have confidence in their infrastructure. Up to $655 billion over the next two decades will be required to upgrade distribution and transmission infrastructure, including aging pipes and water mains, according to the U.S. Environmental Protection Agency (EPA).
The nation's roads are no better. The new budget sent to Congress calls for slashing transportation spending by 13 percent. America's roads received a D grade in this year's ASCE infrastructure report card. Overall, ASCE gave the U.S. infrastructure a D+, and the group estimates the nation needs to spend $4.5 trillion by 2025 to improve its roads and bridges. Highway improvements have a repair backlog of $836 billion.
The nation's bridges also are in trouble. Boston, Brooklyn, Chicago, Philadelphia, Seattle, Portland and Oakland are listed as having the worst structural bridges in the United States, with each averaging more than 50,000 commuters daily. More than 58,000 bridges in the country are considered structurally deficient, according to a 2012 report by the Federal Highway Administration. In 2007, a major bridge collapse occurred in Minneapolis killing 13 people and injuring 145.
I haven't mentioned the dilapidated state of ports, rail systems or my personal favorite, airports. I all but live in airports. There's not a single airport in the United States I fly into or out of that is not under some kind of construction. Yet only four U.S. airports rank among the top 50 airports in the world.
The nation also is in the middle of a debate about tax reform. But how is the rebuilding of our infrastructure going to materialize when representatives reduce taxes to the point that no funds are available to address these needs? The administration has proposed an idea to trigger $1 trillion in private sector infrastructure spending with $140 billion in tax credits for companies willing to do the work.
Deferred maintenance also is not a popular topic among politicians seeking office. Will we ever hear a candidate take a stand to say, "I will raise your taxes in order to rebuild our water distribution systems and bridges?" In the city I live in, I work with the water authority, and one unnamed source actually said, "It's scary the condition our waterlines are in. If people only knew how bad they really are."
Who's willing to pay more for their water? How about paying tolls for every road or bridge we use? Need to cross a railway overpass? We need to charge for that.
It appears to an outsider that the current thinking about funding city projects is to approve or amend zoning laws in order to build more living space, which in turn generates more tax revenues. Such priorities have major implications on an area's infrastructure.
Over the past few weeks in my area, I've read three articles about golf courses selling out to contractors who plan to turn the land into neighborhoods. The current residents are up in arms, claiming they bought golf front homes for a reason and now the owners of the golf course are selling out.
A half mile down from my home was a beautiful field. Not any longer. The trees have been cleared, and they are making way for a new strip mall to be anchored by a grocery store in response to the new 600-unit condo they finished building another mile down the road.
Here's a deeper concern. There is a shortage of schools for this influx of population in my area. More schools are needed to accommodate the new students. More housing requires more roads, which require more pipelines and sewer lines. Every municipality wastewater treatment plant already is expanding, upgrading, or under some type of renovation.
This is not a political statement. I'm not taking a side with any political affiliation. I am simply trying to make the point that unless the general public wakes up, our generation and the next generation and the next and so on ultimately will pay the price of our decisions in the form of facilities and other infrastructure elements that are crumbling underneath our feet.
Andrew Gager, CMRP, CPIM — a.gager@nexusglobal.com — is director of Asia and Australia with Nexus Global Business Solutions. He has more than 28 years of manufacturing and facilities experience, ranging from warehousing operations to plant management. He is a registered CMRP, CPIM and Six Sigma Green Belt, and he is formally trained in change-management principles.
---
---
---
Related Topics:
Comments