OSHA Update: Workplace Safety Changes for 2016
Part one of a three-part article on OSHA updates
OTHER PARTS OF THIS ARTICLE
Pt. 1: This Page
Pt. 2:
OSHA Revises Labeling and Signage Requirements
Pt. 3:
OSHA Revisions to Improve Regulatory Compliance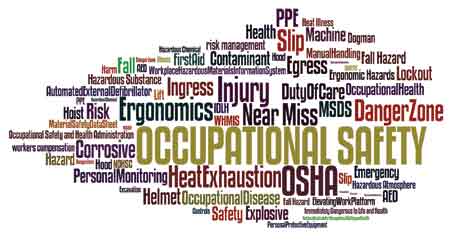 No issue is more important to maintenance and engineering managers than the safety of front-line technicians. No issue is more challenging, either, given the nature of technicians' work and the complexity of the institutional and commercial facilities and systems for which their departments are responsible.
To achieve the goal of protecting technician safety, managers need to pay close attention to developments related to the Occupational Safety and Health Administration (OSHA) and effectively managing safety within their organization.
Penalties and deadlines
OSHA will increase its maximum penalties associated with regulatory citations by up to 150 percent in 2016. The Obama administration had been prohibited from increasing fines to keep pace with inflation. But in November 2015, President Obama signed legislation allowing OSHA to raise penalties annually to keep pace with the Consumer Price Index (CPI).
An initial adjustment in penalties will significantly increase in late 2016 to align with the 25-year change in the CPI. This change means the current maximum fine of $7,000 for other-than-serious and serious violations could increase to nearly $12,500. More significantly, penalties for repeat or willful violations could increase from $70,000 to nearly $125,000. A rulemaking process to be completed no later than Aug. 1, 2016, will determine final penalty amounts.
OSHA's Hazard Communication Standard 1910.1200 has been one of the most cited safety standards during workplace inspections.
In 2012, OSHA revised its Hazard Communication Program requirements to align better with the Global Harmonization System, which provides criteria for the classification of health, physical and environmental hazards. It also specifies the information to include on labels of hazardous chemicals and material safety data sheets, which are now called safety data sheets (SDS).
For more on OSHA updates in 2016, read here
.
Continue Reading:

Compliance Trends

OSHA Update: Workplace Safety Changes for 2016

OSHA Revises Labeling and Signage Requirements

OSHA Revisions to Improve Regulatory Compliance
---
---
---
Related Topics:
Comments