FacilitiesNet eNewsletter
Best Information Tool For Busy FMs
We will keep you updated with trends, education, strategies, insights & benchmarks to help drive your career & project success.
Decide What Constitutes a Good or Acceptable Maintenance Plan
Part two of columnist Michael Cowley's three-part article on maintenance planning
OTHER PARTS OF THIS ARTICLE
Pt. 1:
Maintenance Planning: From Concept to Reality
Pt. 2: This Page
Pt. 3:
Fine-Tune Maintenance Planning Process with Measuring and Meetings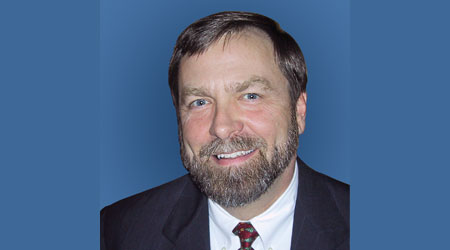 One of the initial items to master is deciding what constitutes a good or acceptable maintenance plan. How much detail is the appropriate amount for your maintenance technicians to schedule and carry out the plan as it was developed by whomever is responsible for the maintenance plans?

The basic rule of thumb is, the more complex your industry and repair work, the more complex your maintenance plan. Conversely, the simpler and more repetitive your business is, the simpler the plan. The key is not to have more detail than the technicians need. Most technicians I know won't read pages of details anyway.

The best method to ensure a successful maintenance planning and scheduling program is to have a dedicated, full-time maintenance planner.

Let's assume for a minute that your organization is not large enough or complex enough to justify a full-time planner. How do you move forward in the planning process with sharing the function with other employees or managers? The key is to make it a part-time function and job responsibility concentrating on the maintenance jobs and tasks. This structure will yield the greatest return on the investment of maintenance planning dollars.

In other words, concentrate on the complex work tasks that truly need a good maintenance plan in order for them to be successful. Over the years, I have seen companies take Friday afternoon — or, if overtime is allowed — use a few overtime hours in the afternoons or on Saturdays to concentrate on developing maintenance plans that truly will make a difference.

What if your department can afford a full-time maintenance planner? In that case, life is good. Having a full-time, experienced planner is one of the greatest additions to your maintenance staff you will ever make. Having a full-time planner means you probably have 15-20 maintenance technicians in a fairly complex business organization and have been able to justify the planner salary.

The key to having a full-time planner that really contributes to the maintenance process is to hire or promote an experienced technician. It is impossible to plan work of other technicians if you have never performed the work yourself. Make sure you spend the appropriate amount of time finding the planner with the right qualifications.

Once the planner is on board, they need to become the master of your computerized maintenance management system, in addition to becoming the gatekeeper of all work orders. This means all work requests pass through the planner, both coming into the system and leaving the system, after them have been completed.

The planner also orders all parts and supplies, develops all plans for upcoming work, and finalizes the process by creating daily and weekly work schedules that coordinate the actual day and time the work is completed.

The planner must have technical ability and the skills to handle computer technology, as well as be a self-starter and be a ill-in for the maintenance supervisor or manager in the role of part-time leader and manager of technicians. A full-time planner will become one of your most valuable employees in very short order.
Continue Reading:

Maintenance Planning: From Concept to Reality

Decide What Constitutes a Good or Acceptable Maintenance Plan

Fine-Tune Maintenance Planning Process with Measuring and Meetings
---
---
Comments