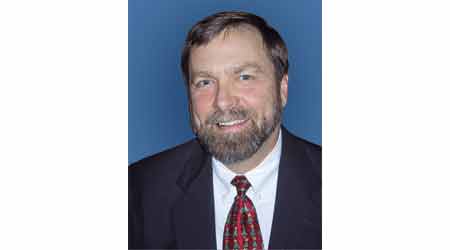 Consider Process When Utilizing Mobile Devices
Part two of a two-part article on managing portable technology
One key question to ask yourself and your organization is this: Do we have the discipline and accountability systems in place to ensure and demand that all technicians will use the devices consistently by entering all of the information accurately that the system demands in order to produce usable data and results?
If the answer is yes — that you have the processes and systems in place to ensure technicians will use the portable devices properly — then you are ready to begin the process of purchasing and using mobile devices.
If your existing management and leadership style cannot guarantee the consistent and accurate use of the devices, you will have created a system that provides you with bad and inaccurate data but much more quickly than before. So let's fix the process first. Your system must contain the following components and practices:
• State-of-the-art networking capability, whether it is a building Wi-Fi or a national cell phone-based system. Everything should be constantly online for instantaneous data transfer.
• If you want technicians to respond at night and on weekends — including the ability to make adjustments to building management systems — cell phone-based systems are best.
• Practices must be in place to guarantee work requests will be written for all work, not some of the work. When it comes to crunching the numbers for the boss, you need complete and accurate data.
• Technicians must fill in all needed fields on the work request per the process guidelines and documented standard operating procedures.
• Supervisors must review and approve all completed work orders before they are entered into the system. A complete set of performance measures must be in place to manage the accountability of the process. You must have measurements in place that are published weekly and monthly that show when the system is not meeting the desired performance — for example, percent of work requests compared to emergency work. With good scorecards or performance measures, the process becomes self-policing.
For managers who think that many of their problems will go away if they purchase handheld devices, I have bad news. If your existing system and process is flawed, it will only get worse when you add the electronic component. The key is to fix your process first and then buy the gadgets.
With all of that said, let me confuse the issue a little. Many of my contacts and clients across the country are rethinking their portable technology strategies.
Consider this: If your organization is primarily reactive and emergency-focused, incorporating mobile devices will speed up the maintenance process. You basically have made all of your firefighters a little quicker, and the response times should improve as a result.
While work quality, customer satisfaction, and cost effectiveness probably will not improve, you will look better when, in fact, you are not. The best of the best organizations are trying to change from reactive culture and become an organization that plans and schedules 80 percent of all the work. Only 20 percent is reactive or emergency. If you are moving toward the best in class status and perform 80 percent of all work with detailed written plans and documented work schedules, why do you need a mobile device?
Paper can work well. It's easier to read, easier to look at with the rest of the crew, and can contain more details for PM and pictures that technicians can share easily. Some managers are worried about the environmental impact of continuing to use more paper. I work with the lumber industry, and the fact is that trees — and in turn, paper — are one of, if not the only, renewable resource.
No simple or single answer exists to your questions related to the use of portable technology. Think about what you are trying to accomplish, and develop a method to monitor the way the department uses the devices in order to determine whether they are likely to be a benefit or a burden.
Michael Cowley, CPMM,
is president of CE Maintenance Solutions — www.cemaintenancesolutions.com. Cowley provides maintenance training, coaching and consulting services to facility and manufacturing organizations nationwide. He is a frequent speaker at national facilities management conferences.
Continue Reading:

Management Insight: Michael Cowley

Managing Plusses, Minuses of Portable Technology

Consider Process When Utilizing Mobile Devices
---
---
---
Related Topics: