Facility Manager Cost Saving/Best Practice Quick Reads RSS Feed
States Fight Lighting Efficiency Rollbacks With New Laws
June 3, 2019 - Contact FacilitiesNet Editorial Staff »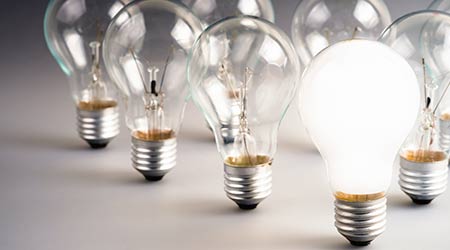 Nevada has recently joined several other states in enacting laws to push back against a potential change in federal efficiency requirements for general service lamps. With AB54 it, along with Vermont, Washington, and California have put the federal light bulb standards into state law. Colorado will potentially join the list on May 30, according to the American Council for an Energy Efficient Economy.

At issue is a Final Rule issued by the Department of Energy on January 19, 2017, which interpreted an amendment to the 2007 Energy Independence and Security Act to include a wider swath of lamp types as needing to comply with increased efficiency requirements for general service lamps. These include lamps such as reflector lamps, candelabra base lamps, and some lamps above 2,600 lumens, among others. The increased efficiency requirement would kick into effect on January 1, 2020.

Industry groups such as the National Electrical Manufacturers Association and some manufacturers took umbrage at how general service lamps were defined. In response, in February 2019 DOE proposed a revision to the general service lamp definition, essentially removing the second wave of lamps from the mandated requirement for higher efficiency. It also opened a period of open comment on the proposed change, which closed on May 3, 2019.

The long-simmering argument boils down to whether government intervention is needed in moving the needle on energy efficiency. One side argues that the lighting industry is naturally evolving to universal adoption of highly-efficient LED technology across all lamp types, naturally driven by market appetite. The other side argues that safe-guarding energy efficiency gains and ensuring the adoption of more efficient technology takes place sooner than later is important to lock in benefits such as cost savings and pollution reduction. It is also widely supported by the public and utilities.

At this time, DOE has not announced a deadline when it will or won't move forward with the proposed change in definition of general service lamps.
Naomi Millán is senior editor of Building Operating Management.
---
Comments