You Might Like
On FacilitiesNet
Making the Case for Retrocommissioning of Lighting Control Systems
Part 3 of a five-part article on lighting controls
OTHER PARTS OF THIS ARTICLE
Pt. 1:
Jump-Starting Lighting Control Systems
Pt. 2:
Retrocommissioning Starts With Basic Review of Lighting Control System
Pt. 3: This Page
Pt. 4:
SIDEBAR: Lighting Control Specification Enables Utility Incentives
Pt. 5:
PRODUCTS: Lighting Controls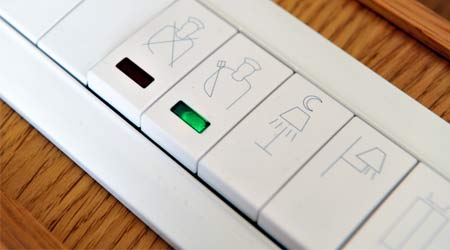 For managers looking to make the case for retrocommissioning of lighting control systems, two major studies suggest the process can increase energy savings and generate a desirable return on investment, positioning it as an upgrade activity.
In 2009, the Lawrence Berkeley National Laboratory published a study based on commissioning of new and existing buildings. The study found that whole-building commissioning produced 13 percent median energy savings in new buildings and 16 percent in existing buildings. The study found that more than one-third of existing buildings have lighting deficiencies. As an isolated measure, addressing these produced a 1.4-year payback.
In 2013, the Energy Center of Wisconsin published a study of retrocommissioning daylight harvesting controls in 20 office buildings. Major problems in these buildings included a lack of defined light-level targets, design document review, functional testing and owner training. Specific problems included improper calibration, zoning and relay connections. In each space, the researchers: tuned or calibrated and reoriented sensors; connected components that were disconnected; changed time settings; and made other adjustments, spending one-two hours per space. Median energy savings more than doubled as a result of the process.
Managers looking to learn more about retrocommissioning activities can consult several resources, including IES-DG-29, the Lighting Controls Association's Education Express course on commissioning, and energy codes based on the latest versions of ASHRAE/IES 90.1 and the IECC.
As the installed base of lighting controls grows, so does the opportunity to review these systems and ensure they are in sync with occupant needs, owner expectations and the basis of design. Retrocommissioning offers an opportunity to retune controls to maximize the value of the original investment, optimizing performance and energy savings.
Craig DiLouie, LC — cdilouie@zinginc.com — is acting education director for the Lighting Controls Association, www.lightingcontrolsassociation.org.
Continue Reading:

Product Focus: Lighting Controls

Jump-Starting Lighting Control Systems

Retrocommissioning Starts With Basic Review of Lighting Control System

Making the Case for Retrocommissioning of Lighting Control Systems

SIDEBAR: Lighting Control Specification Enables Utility Incentives

PRODUCTS: Lighting Controls
---
---
---
Related Topics:
Comments