LEDs Popular Retrofit Choice for Lighting Control Systems
Part 4 of a 4-part article on lighting controls
OTHER PARTS OF THIS ARTICLE
Pt. 1:
Lighting Controls Achieve Next-Generation, Maintenance Cost Benefits
Pt. 2:
Managers Can Specify a Combination of Lighting Technologies
Pt. 3:
Application Issues With Lighting Control Systems
Pt. 4: This Page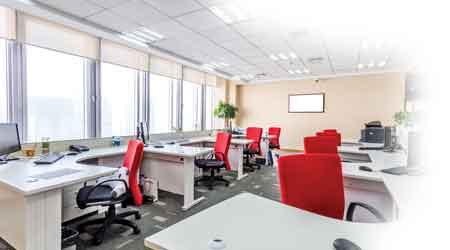 LED lighting, with its superior efficiency and service life, is now a popular retrofit choice. This light source is ideal for advanced lighting control. LED is instant-on, and frequent switching cycles do not reduce performance life, making it well-suited to occupancy-based control.
Dimming, available as a standard feature or option with many LED products, can extend service life and delay color shift. A dimmable LED product can be part of virtually any lighting control strategy, but pay attention to the specific product and the way it should be controlled — 0-10V, DALI, DMX, forward or reverse phase-control — to ensure good performance.
A range of advanced lighting control options is available to optimize the performance and energy efficiency of existing-building lighting systems. These options can generate up to 38 percent energy savings while turning lighting into a managed building asset, either as a standalone system or as part of an integrated building management system.
Whether upgrading to next-generation fluorescent and HID lighting or to LEDs, advanced lighting controls can be a critical part of the solution.
Craig DiLouie is education director for the Lighting Controls Association, www.lightingcontrolsassociation.org
Continue Reading:

Lighting

Lighting Controls Achieve Next-Generation, Maintenance Cost Benefits

Managers Can Specify a Combination of Lighting Technologies

Application Issues With Lighting Control Systems

LEDs Popular Retrofit Choice for Lighting Control Systems
---
---
---
Related Topics:
Comments