You Might Like
On FacilitiesNet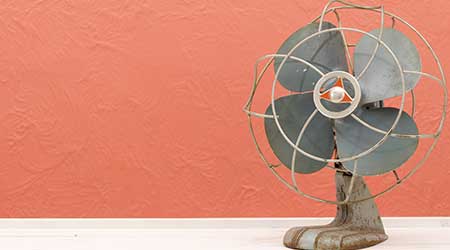 Hot Classrooms, Tight Budgets Challenge K-12 District
The rubber is meeting the road for many K-12 school districts nationwide as they welcomed students back to classes in recent weeks. The summer renovation, replacement and upgrade projects that maintenance and engineering departments undertook over the summer have been completed, and facilities are ready for the new school year — well, ideally anyway.
Much like their counterparts in Baltimore, officials in the Denver Public Schools are facing hot classrooms, tight budgets and angry staff and parents as classes resume. A group of about 50 people — including teachers, faculty, students and parents — gathered recently in front of Denver Public Schools headquarters demanding relief for students and staff, who are sizzling in summer heat in 60 buildings across the district.
Protesters describe conditions in the buildings as unhealthy and even dangerous as indoor temperatures have been soaring into the mid-90s. Will Jones, spokesman for the district, says it has brought in fans and portable evaporative coolers and is encouraging building managers to keep windows open at night. Across the district, 60 buildings do not have full air conditioning, though some schools have climate control in parts of their facilities.
Three schools are scheduled to receive air conditioning at some point in 2020, and the remaining 57 will get heat mitigation work funded by proceeds from a 2016 bond issue, Jones says. Mitigation options include: night purging, which brings in cooler air overnight; standard fans and specialized ones meant to mix air of different temperatures; portable coolers; upgraded exhaust units to improve ventilation; and new window treatments.
Dan Hounsell is editor-in-chief of Facility Maintenance Decisions.
---