Facility Manager Cost Saving/Best Practice Quick Reads RSS Feed
ASHRAE Defines HVAC&R Terminology
June 10, 2019 - Contact FacilitiesNet Editorial Staff »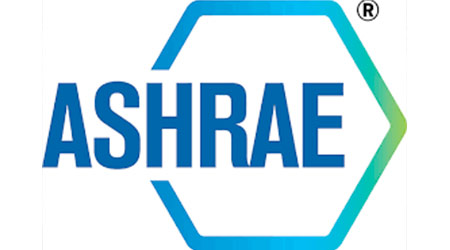 On a steamy summer day, everybody knows what is meant by the word "cooling." Right? Turns out, sometimes even the obvious must be spelled out for the greater good. Earlier this year, after a year of deliberation, ASHRAE published the official meaning of five frosty words: cooling, refrigeration, chilling, freezing, and cold chain.

There was misuse and confusion in the heating, ventilating, air conditioning, and refrigeration (HVAC&R) industry and general public as to the actual meaning of the five terms, according to ASHRAE. In collaboration with the International Institute of Refrigeration, the official definitions are as follows.

Cooling: (1) Removal of heat, usually resulting in a lower temperature and/or phase change. (2) Lowering temperature.

Refrigeration: (1) Cooling of a space, substance or system to lower and/or maintain its temperature below the ambient one (removed heat is rejected at a higher temperature). (2) Artificial cooling.

Chilling: Cooling of a substance without freezing it.

Freezing: Solidification phase change of a liquid or the liquid content of a substance, usually due to cooling.

Cold Chain: Series of actions and equipment applied to maintain a product within a specified low-temperature range from harvest/production to consumption.

The definitions will be included in ASHRAE Terminology, an online glossary of more than 3,700 terms and definitions related to the built environment, with a focus on HVAC&R, as well as building envelope, electrical, lighting, water and energy use, and measurement terms.

There was no official ruling on whether it is still accurate to, when entering an aggressively over-cooled space this summer for one to declaim, "Man, it's freezing in here!"
Naomi Millán is senior editor of Building Operating Management.
---
Comments