Savvy Specification Benefits HVAC Upgrades
Part two of a three-part article
OTHER PARTS OF THIS ARTICLE
Pt. 1:
HVAC Upgrades Benefit from In-House Expertise
Pt. 2: This Page
Pt. 3:
Partnering for Successful HVAC Upgrades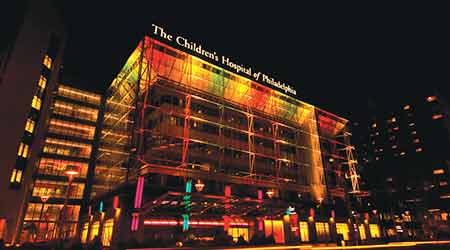 Savvy system selection
The recent installation of a chiller-heater in the main building of the hospital's main campus offers an example of the benefits of in-house involvement in upgrades. The chiller-heater replacement "was my project, and my department was intimately involved in it. It fit right in our criteria," McCarthy says. "We went to (the manufacturer) and did it turnkey. They took out the old chiller and put the new chiller in.
"The only thing I subbed out to a construction manager was protection and supervision — making sure people are doing their eight-hour shifts, whether it was weekends or different times of the day. It relieved me of the responsibility of doing construction checklists and safety checklists. I gave that task to the construction managers, and we managed the project itself."
The idea for bringing in the chiller-heater technology came from a magazine article, McCarthy says.
"In Dubai, they have a mall where they ski (indoors)," she says. "They use dry coolers, dry condensers in the desert to exchange the heat, and it can get up to 140 degrees. I said, 'Well, I can use 140 degrees for water transfer.' So we asked (the manufacturer), and they said they could do it. (In Dubai), they use it for environmental conditioning. They're making snow on one end and exhausting heat into the desert. Here, we used that heat for our hydronic water system. It matched our heating and cooling needs.
"It makes 140-degree reheat water, which we use in heating the 1.4-million-square-foot main building," McCarthy says. "It does all the reheat for the building. We have cooling loads all year long. We also have data centers, so we need cooling for a lot of IT closets.
"We take the heat, and instead of throwing it out into the atmosphere, we use it to heat the building. It saves, of course, on the cost of the fuel but also on chemicals and water treatment. It also spares the potential for bio-aerosol load."
Continue Reading:

Institutional Facilities Projects

HVAC Upgrades Benefit from In-House Expertise

Savvy Specification Benefits HVAC Upgrades

Partnering for Successful HVAC Upgrades
---
---
---
Related Topics:
Comments