You Might Like
On FacilitiesNet
How To Make The Case for Energy Efficient HVAC Equipment
Focusing on operating costs early in HVAC is critical to cost savings and efficiency.
OTHER PARTS OF THIS ARTICLE
Pt. 1: This Page
Pt. 2:
Partnerships With Designers, Utilities Critical For HVAC Efficiency
Pt. 3:
To Justify HVAC Upgrades, Speak in Financial Terms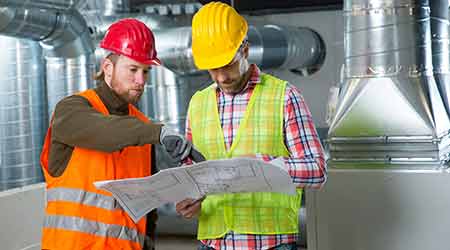 In the movie based on Carl Bernstein's and Bob Woodward's Watergate book All The Presidents Men, the character known as "Deep Throat" made a famous suggestion: "Follow the money." That's good advice for facility managers seeking to justify energy efficient HVAC equipment for new construction or major renovation projects. Decisions about which HVAC system will be installed in a building hinge on who pays attention to costs and savings over the 20 to 25 year life span of HVAC equipment. If the choice is left to the developer, first cost will drive the decision-making process. But if the building is constructed for an owner/operator, then "life-cycle cost" should be the prime consideration. The original HVAC capital investment may only represent 40 percent of the life cycle cost; the balance rests in energy and maintenance expenses.
Imagine that a district energy system with a 15 to 20 year contract is being considered for a new building. The developer may be largely interested in savings of a million dollars or more in capital investment and freeing up space because there's no central plant or penthouse. But what about the costs over that long contract period? The owner-occupier or anchor tenant should focus on the impact on the long term operating cost and maintenance cost of the building.
Many buildings today are paying higher operating costs because of the shortcomings of their HVAC systems. For example, one building with a large air-handling-unit-based system (supply fans and return fan) has to run conditioned air to six floors after hours just to pressurize an HVAC shaft to condition one small tenant space that regularly has after-hours HVAC needs. Designing an HVAC system with a large air-handling unit and large zones saves on first cost, but ignores life-cycle costs.
There are many options to be considered for an energy efficient HVAC system that may have higher initial costs but a lower total cost of ownership thanks to reduced operating costs. For example, variable refrigerant flow (VRF) systems offer superior comfort, tenant comfort control (zoning), and low operating cost. As just noted, zoning also helps provides more effective energy management for after-hours energy use. Chillers with magnetically elevated bearings have low operating cost (KW/ton) compared to chillers made just a few years ago. Direct digital control (DDC), down to the local variable air volume (VAV) box or VRF air discharge device, provides the building engineers with the opportunity for energy savings and quick and accurate response to tenant comfort complaints.
Energy efficient options to consider also include geothermal, water source heat pumps, large air handling units with hot water and chilled water coils, VAV boxes, self-contained HVAC units, and VFDs on the fans and pumps. Free cooling should be implemented by waterside economizer (cooling tower used alone in winter for cooling needs) or airside economizer (cool outside air) used for cooling in the winter.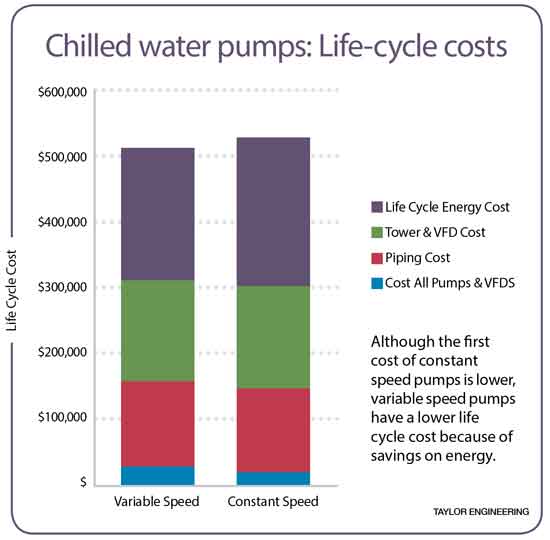 Continue Reading:

HVAC

How To Make The Case for Energy Efficient HVAC Equipment

Partnerships With Designers, Utilities Critical For HVAC Efficiency

To Justify HVAC Upgrades, Speak in Financial Terms
---
---
---
Related Topics:
Comments