« Back to Facilities Management Health Care Facilities Category Home
THRIVE Intelligence: IoT enables customers to maximize technology to match the solution to each security need
October 27, 2015 - Health Care Facilities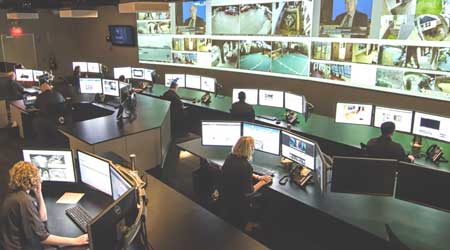 Question: What are the benefits of the building IoT technology for building occupants?
Answer: "Security and the threats we face are no longer linear challenges and thus, they require multi-faceted strategies," said Ty Richmond, President, Security Systems Technology & National Accounts for Universal Services of America. THRIVE Intelligence offers real-time video monitoring and other managed security services to help prevent, deter and detect burglaries and other security risks from occurring in and around property, limiting the effects on tenants, building occupants and visitors."
Question: What advantages does building IoT technology provide for facility professionals?
Answer: "With its alarm and video monitoring capabilities, THRIVE Intelligence provides end users the ability to secure assets with video surveillance as a stand-alone solution, or by augmenting or replacing manned security resources. In short, it creates efficiencies by enabling customers to maximize technology to match the solution to each security need and provide a more strategic approach to security operation design and deployment."
Question: Are the benefits and advantages of building IoT technology being realized today, and can you provide a specific example?
Answer: "Our risk mitigation monitoring and response capabilities not only help protect assets and people, they also improve capabilities and responsiveness of uniform security officers, and fend off the aftermath an intrusion can cause. For example, our company deployed a camera system with video analytics to monitor the perimeter of a customer's property that had continuously been a victim of copper theft. That solution paired with monitoring and response through voice-down communication and dispatch directly to police helped to proactively intervene and disrupt the criminal activity, effectively ending that problem and saving the company from ongoing asset loss, down time and repair and replacement costs."
Source: Ty Richmond, President, Security Systems Technology & National Accounts, Universal Services of America.
For more insights on the products, technology, benefits and challenges of the Building Internet of Things, visit www.FacilitiesNet.com/IoT
posted on 10/27/2015