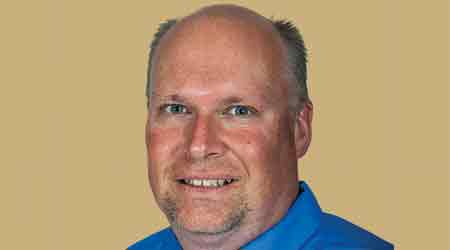 Talking Points: Timing is Everything for Medical University of South Carolina
Thanks to smart planning and timing, David Dement created some good fortune for the Medical University of South Carolina.
Planning and timing are critical for maintenance and engineering managers, as the university learned last month when record-setting storms dropped 17 inches of rain on the Charleston area.
A 2010 study had indicated that the university's critical systems — emergency generators, boilers, condensate-pumping systems, and chilled-water and medical-gas systems — might be vulnerable to heavy flooding. Seeking to avoid possible threats to hospital operations and systems, the university undertook a $40 million project to relocate the critical systems to a new energy plant and out of harm's way.
Completed in 2014, the plant passed an important test in October as the systems remained operational despite the historic rains. The project also has saved the facility $75,000 a year in maintenance costs and reduced annual fuel use by 10 percent.
The project earned the university a 2015 Facility Maintenance Decisions Achievement Award.
"Because of the project, we had no utility system issues and no concern that they were going to be at risk for us," says Dement, the university's director of facilities and maintenance.
The university's good fortune had nothing to do with luck and everything to do with smart planning and timing by Dement and his staff. Maybe the lesson for managers wrestling with the challenges of securing funding for major capital projects is to stress to top executives that the only truly bad time to invest in maintenance is when the crisis already has passed.
Dave Lubach offers insights gleaned from conversations with managers who make key maintenance and engineering decisions in commercial and institutional facilities. Agree? Disagree? Have something to say? We want to hear from you. Visit myfacilitiesnet.com/davelubach, and start a conversation.
---
---
---
Related Topics: