You Might Like
On FacilitiesNet
Benefits of Sustainability in Healthcare Facilities
One study shows the healthcare industry could save $15 billion over the next 10 years by implementing sustainable practices.
OTHER PARTS OF THIS ARTICLE
Pt. 1:
Sustainability Transforms Healthcare Facilities' Design, Construction, and Operations
Pt. 2: This Page
Pt. 3:
Sustainable Healthcare Case Study: Resilience Complements Sustainability
Pt. 4:
SIDEBAR: Water Efficiency Measures at Project Legacy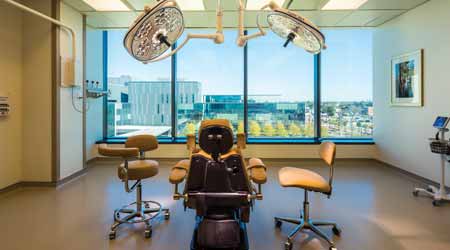 Clark Construction Group
Sustainability initiatives offer significant environmental and financial benefits for organizations — benefits that will help hospitals and care systems thrive now and in the future. To be truly sustainable, however, initiatives must stand the test of time by being fiscally sound while also helping the community and the environment. Additionally, sustainability has to be part of hospitals' strategic business plan and be the driving force for initiatives and infrastructure improvements. Each hospital and care system, however, must determine the best course of action based on its own goals. An approach that works for one hospital may not be an option for another.
The U.S. healthcare industry could actually save as much as $15 billion over the next 10 years simply by adopting more sustainable practices. Individual hospitals can save millions of dollars through energy efficiency initiatives, waste reduction efforts, and environmentally responsible purchasing. These gains, in turn, would have a positive and measurable effect on the health of the local community, making sustainability-focused hospitals an even greater steward of population health.
Hospitals can achieve significant savings even with fundamental sustainability efforts that require little or no cost. That's one of the findings from the 2012 study, "Can Sustainable Hospitals Help Bend the Health Care Cost Curve?" published by the Commonwealth Fund. Nationwide adoption of energy-saving measures taken by hospitals would result in a net savings of nearly $4.8 billion over five years. The study's authors determined that more environmentally sustainable operations result in significant savings rather than incurring additional costs.
"This study turns on its head the belief that introducing environmental sustainability measures increases operating costs," said Blair L. Sadler, senior fellow at the Institute for Healthcare Improvement, one of the study's authors and former CEO of Rady Children's Hospital, San Diego, Calif. "In fact, it is just the opposite. With little or no capital investments, significant operating savings can be realized. It is good for patients and staff, and is a better strategy than having to lay off valuable personnel or closing effective programs that lose money."
Those involved with healthcare facilities believe that hospitals are in prime position now and in the next five years to make sustainability part of their mission and business plan. Getting there, of course, is the challenge, but one they are better equipped to achieve, thanks to increased availability of information and new technology and design.
According to Seema Wadhwa, director of Healthier Hospitals Initiative (HHI), and director of sustainability for Inova Health System, Falls Church, Va., "sustainability is tied to those upstream solutions of prevention and wellness and hospitals relating to their communities on a different level."
The HHI is a national campaign to implement a completely new approach to improving environmental health and sustainability in the healthcare sector. It is an invitation for healthcare organizations across the country to join the shift to a more sustainable business model, and a challenge for them to address the health and environmental impacts of their industry.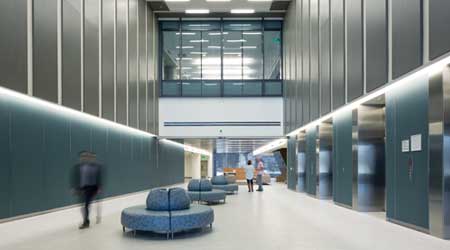 Sustainability should be part of hospitals' strategic business plan and be the driving force for initiatives and infrastructure improvements.
Continue Reading:

Healthcare and Sustainability

Sustainability Transforms Healthcare Facilities' Design, Construction, and Operations

Benefits of Sustainability in Healthcare Facilities

Sustainable Healthcare Case Study: Resilience Complements Sustainability

SIDEBAR: Water Efficiency Measures at Project Legacy
---
---
---
Related Topics:
Comments