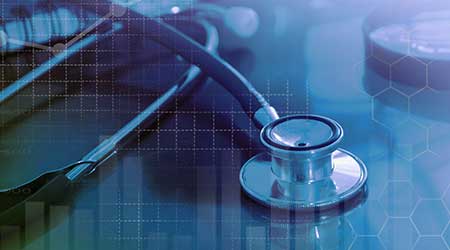 3 Critical Steps To Healthcare Life Safety Compliance
Inspect, test, review, maintain, repeat: Here's how to ensure your healthcare facilities maintain life safety code compliance.
1. ITM Documentation
Healthcare facilities are inundated with paperwork. Everything requires documentation, and life safety compliance is not immune. Systems must be inspected, tested, and maintained (ITM) and the documentation of those activities collected. There are many nuances to these activities. Some common citations related to ITM activities are:
• Lack of code reference pertaining to the activity.
• Lack of inventory of all devices.
• Lack of proper documentation showing all devices were properly inspected, tested, or maintained.
• Lack of documentation showing that deficiencies were resolved.
This documentation may come down to how a contractor provides the reports. It is very important to provide clear direction on how reports are to be submitted to your facility and what information needs to be included on the report. A contractor that will not provide you with the documentation in the manner that is required is not a contractor that your facility needs to work with.
2. Review, and review again
Just collecting documentation or applying the above-ceiling permit process is not enough; review of the results from those processes is also important. Receiving an ITM report from a contractor and never reviewing it will result in citations. Inevitably, there will be a device that failed, and follow up is required to ensure the device is repaired.
If you review activities and processes, you may also realize that your facility is not operating in the way it needs to. For example, if a specific fire door always fails the annual door inspection because the self-closer is damaged, there is most likely a specific reason for that failure that can be remedied. Maybe staff needs to move large carts through the doorway, and having a closed door slows down their work. So staff disengages the self-closer because they do not understand the reason it is there. In that case, reviewing the condition and providing hold-open devices on the door can reduce the repairs needed to the door. Documentation is a powerful tool to eliminate the day-to-day compliance problems within your facility.
3. Organized diligence
Now that the first two steps are in place, they need to be maintained. This is where organization is key. Having a staff member that is assigned the tasks for life safety compliance can make the overall process easier. However, that person needs back up. If they are away from their job someone else must also have an understanding of compliance requirements to handle any issues that arise. A small facility may not have the staff to have a person dedicated to life safety or even general safety. In either case, calendars, spreadsheets, and word processing are important tools in organization. Keeping track of dates for ITM or when reports should be back from a contractor are important. Creating and maintaining spreadsheets of activities and preparing and updating policies and procedures are also important. Once the steps have been put into place don't let them slide by not maintaining the information. Maintaining the information will allow you to make changes with ease as requirements change.
These three steps are the keys to success when dealing with life safety compliance. Applying them to your facility can reduce citations, reduce stress, and increase confidence that your facility is ready for any compliance issue that comes along.
Continue Reading:

Life Safety

How To Maintain Life Safety Compliance in Healthcare Facilities

3 Critical Steps To Healthcare Life Safety Compliance

Federal Requirements Tie Reimbursements To Life Safety Compliance
---
---
---
Related Topics: