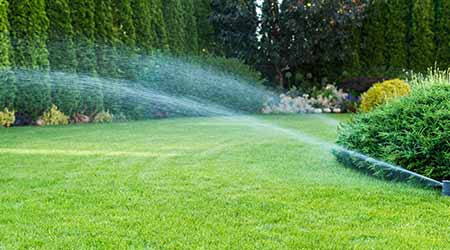 Spotlight on Irrigation Training
Managers who focus on maintenance, technology and training can improve the reliability and performance of irrigation systems
Training technicians is one of the most important steps a manager can take to improve irrigation system efficiency. With all the innovation emerging in the irrigation industry, irrigation technicians have to become trained in multiple trades. Not only do they need to know how to repair pipes. They also have to be landscapers with horticultural knowledge, as well as electricians.
In-house training should be a high priority to keep staff updated with current installed systems and repair techniques, in addition to emerging technologies. Managers and technicians need to embrace a culture of learning and development or skilled employees, which in turn can fosters a sense of pride and confidence within the department so they are more productive and effective.
Many people I work with assume that all the irrigation staff does is dig holes change sprinklers. This is certainly not the case. Many are seasoned professionals who know how to trace wires and perform advanced electric troubleshooting to swiftly identify and address issues. Many of them should be included in irrigation management discussions so they understand efficiency and conservation concerns.
Providing the proper tools, training and resources can enable them to be self-sufficient in their work performance and productivity, and it can instill a sense of pride and ownership. If managers can encourage some kind of certification from regional entities or the Irrigation Association, this can improve technicians' overall professionalism.
As a seasoned irrigation manager and supervisor, I put quite a bit of stock in learning about new methods and new technologies. This knowledge can help managers make the right decisions to ensure system efficiency. As responsible stewards of landscapes and irrigation systems, we must embrace environmental concerns and conservation practices. Not every irrigation system will perform as intended, but you might find it suits your needs.
Matt Forrest is a grounds supervisor with the University of California-Davis.
Continue Reading:

Grounds Management

Insights on Irrigation

Making the Most of Irrigation Technology

Spotlight on Irrigation Training
---
---
---
Related Topics: