Practicing Proper Training and Safety for Light Construction Equipment
Successful projects call for managers to understand equipment features and functions, as well as effective safety training
OTHER PARTS OF THIS ARTICLE
Pt. 1:
Light Construction: Understanding Equipment Options
Pt. 2: This Page
Pt. 3:
Avoiding Light Construction Equipment Rental Mistakes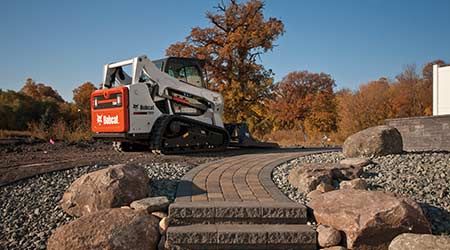 The single most important question managers must ask is, "Do I have a comprehensive training and safety plan in place for the specific types and models of equipment on the project site?" It is the same question regardless of the type and size of equipment, but the plan must deal with the unique characteristics of each.

The reason this question is so important is that statistics show the single most frequent cause of accidents is operator error due to mistakes, carelessness, wrong technique, and lack of hazard awareness.

In this area, there is no choice between proactive and reactive. The proactive approach is the only option, given the consequences of even one misstep. One highly successful, proactive technique managers can use is risk management, which assesses key factors and emphasizes those that minimize risk.

Training strategies should include how to use daily tailgate meetings that cover changes in site conditions and how they relate to safety. The operator must perform a daily equipment inspection in writing using a checklist for each specific equipment item and have it signed off by a supervisor.

No new equipment should operate on the site without thorough operator training. Trained operators are safer and are more productive as any manager knows who has rented construction equipment and seen several hours wasted while an untrained person tried unsuccessfully to start a piece of equipment and ended up calling the rental agent for help.

Thomas W. Westerkamp is a maintenance and engineering management consultant and president of the work management division of Westerkamp Group LLC.
Continue Reading:

Grounds Management

Light Construction: Understanding Equipment Options

Practicing Proper Training and Safety for Light Construction Equipment

Avoiding Light Construction Equipment Rental Mistakes
---
---
---
Related Topics:
Comments