Facility Managers Must Take Responsibility for Water Quality
The crisis in Flint, Mich., raised awareness about the importance of maintaining clean, drinkable water.
OTHER PARTS OF THIS ARTICLE
Pt. 1:
More Water Shortages Mean FMs Must Focus on Water Efficiency
Pt. 2:
Cities Face Water Shortages, But FMs Have Savings Options
Pt. 3:
How Leaks Quickly Squander Water Efficiency Efforts
Pt. 4: This Page
Pt. 5:
INFOGRAPHIC: How Facilities Use Water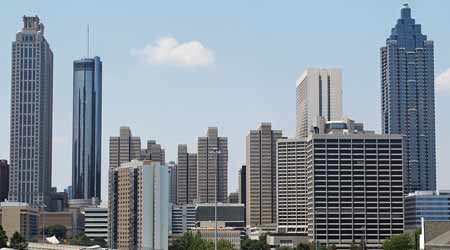 Tainted water exploded into the American consciousness last year with the ongoing news about lead contamination in Flint, Mich. Nationally, there are millions of lead service lines, many of them laterals on the customer's side of the property line.
Aside from lead, the other thing coming out of the tap that consumers can worry about is chiefly Legionella bacteria — but the most usual culprit is premise plumbing. "Building facility managers need to recognize that they are responsible for the water quality in their buildings once the water has passed the meter," says Grace Jang, a research manager at the Water Research Foundation. Traits of premise plumbing systems that make bacteria more likely, Jang says, include high surface to volume ratio, unique pipe materials, low organic carbon levels, water age, and no or low disinfectant residuals.
Neil Grigg, a professor of civil and environmental engineering at Colorado State University, suggests that facility managers have their water independently tested and "raise a lot of noise with the utility" if lead results come back elevated.
And even if lead is not a concern, "it still makes sense to have those conversations," says Matt Howard, vice president of the Alliance for Water Stewardship. "Just pick up the phone and call the account representative. 'When were these pipes laid? What's their useful life? Are there any right-of-way issues? What do I need to know?' Don't wait until there are bulldozers out front digging up the pipe."
Continue Reading:

Water Efficiency

More Water Shortages Mean FMs Must Focus on Water Efficiency

Cities Face Water Shortages, But FMs Have Savings Options

How Leaks Quickly Squander Water Efficiency Efforts

Facility Managers Must Take Responsibility for Water Quality

INFOGRAPHIC: How Facilities Use Water
---
---
---
Related Topics:
Comments