Arc Is Streamlining Data Management with Portfolio Analytics
Portfolio-level analytics help create a common language for measuring sustainability.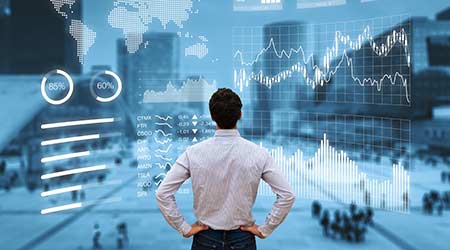 Understanding sustainability performance at the building level is critical to a building owner or facility manager's ability to make informed decisions about a property. The same is true when evaluating progress across an entire portfolio, and now all Arc users have visibility into portfolio-level analytics. In 2017, at the Greenbuild International Conference and Expo presented by the U.S. Green Building Council, several companies committed to measuring their entire portfolio in Arc, including Boston Properties, Vornado Realty Trust, Vasakronan, Paramount Group, Inc., CommonWealth, Parkway, Kilroy Realty Corporation, and Gerding Edlen.
The Arc platform was launched in 2016 and today is measuring nearly 1 billion square feet of space globally. From commercial real estate portfolios to school districts, the state-of-the-art platform is the first to use a global performance scoring system to help buildings, cities, and communities benchmark and track sustainability performance. The platform introduced a feature known as "My Portfolios" to provide a deeper understanding of usage and impact across multiple buildings. As the name suggests, "My Portfolio" allows anyone using Arc to create a group of buildings, set goals across various metrics, and track progress across the group.
Arc's mission is to connect all actions through a single platform that delivers a higher quality of life. Once performance data has been input, Arc can generate a performance score out of 100 for an individual building or entire portfolio, providing a clear picture of progress across five key categories: energy, water, waste, transportation, and human experience. The platform also allows teams to examine progress beyond individual buildings and compare performance to global and regional performance averages.
Portfolio-level goals create a common language for measuring sustainability performance and allow leaders to engage stakeholders, from managers and owners to tenants, around ongoing performance efforts. In addition, companies are able to understand the performance of LEED certified versus non-certified projects and set goals for improvement. Providing this top-down view complements what managers are already tracking at the individual level and can help streamline data management across the portfolio.
One of the biggest environmental factors facing the building industry is carbon. According to the U.S. Energy Information Administration, the building sector consumes nearly half of all energy produced in the country. In addition, almost 75 percent of all electricity produced in the United States is used to operate buildings.
Carbon: At the portfolio level
Arc's energy performance score is based on carbon emissions and reflects a building's carbon efficiency as a score out of 100. A higher score indicates lower carbon emissions. The "Goals" section of "My Portfolios" enables facility managers to set up and track against reduction goals across all five categories in Arc and carbon. The Analytics section, with My Portfolios, allows for a comparative look across a portfolio, indicating the high performers and identifying where progress can be made. Organizations have a comprehensive view of carbon with access to metrics that demonstrate use across an array of functions — from annual emissions to scope one and two energy usage. Here is a snapshot of carbon metrics at the portfolio level in Arc:
· Highest/lowest/average/total project emissions
· Reduction targets
· Incremental goal for this year
· Goals achieved
· Summary across individual buildings in the portfolio
Tracking performance at the portfolio level encourages transparency, identifies high performers, and reveals opportunities for improvement. As building owners and facility managers work to improve sustainability, Arc's portfolio analytics offer a clear way to demonstrate progress to investors, tenants, and other stakeholders. Driving action and impact means not just tracking performance at the individual building level, but also taking a comparative look at performance across all assets.
Corporate leaders can learn more about portfolio analytics and schedule a demonstration with the Arc team by emailing contact@arcskoru.com.
---
---
---
Related Topics:
Comments