Facility Manager Cost Saving/Best Practice Quick Reads RSS Feed
Shopping Center Maintenance Made Simpler
August 23, 2017 - Contact FacilitiesNet Editorial Staff »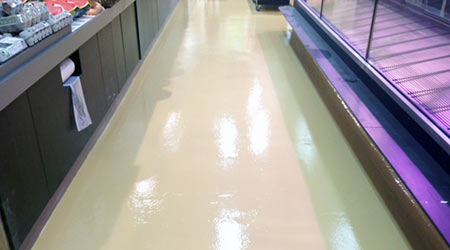 Welcoming thousands of visitors and hundreds of vehicles a day, shopping centers prove to be among the most complex and exhaustive examples of facilities maintenance. Because they cover such vast areas, site management requires constant attention, ensuring that the facilities not only remain intact aesthetically but comply with health and safety measures. One such shopping center, situated in the Bayside Suburbs of Brisbane, Australia, was no different. Presented with many of the same issues that can affect the daily function of any facility, Belzona's Australian Distributor, Rezitech, contacted the shopping complex with a range of potential solutions. This was back in 2013 and over the space of four years, Rezitech has completed a variety of buildings and structures applications alongside the facilities maintenance company who oversees the site. These repairs have extended to the parking lot, access ramps, curbs, shop floors and walls, as well as concrete surrounding steel gratings and expansion joints.
Revamping indoor floors
The 33,102 m2 of retail floor space is home to 110 stores and businesses, all of which are subject to high levels of foot traffic as customers traverse the concrete, tiles, and linoleum every day. Significantly, these pedestrian areas are prone to continual wear and abrasion and are closely monitored for excessive deterioration. In partnership with the Facilities Maintenance company, Rezitech has helped to alleviate many of the issues brought about by these factors, on one such occasion in the Fruit and Butcher shop on site.

In this instance, there was a need to recoat the floor as several concrete areas were damaged and the old coating had delaminated in many places. Highlighted as an issue during a Health Inspection audit, Rezitech tackled the damaged concrete floor using Belzona 4111 (Magma-Quartz), a fast-curing concrete repair material. Accompanied by a two-part floor coating, to improve abrasion and slip resistance, the shop floor was reinstated quickly with minimal disruption.
Concrete damage curbed
Constant traffic from customers and deliveries is something that cannot be curbed, but the progressive wear and deterioration of car park areas certainly can be. After speaking to the site's Operations Manager, Rezitech were made aware of several areas that could easily be repaired using Belzona materials, including the concrete floor and expansion joints. However, kerbs navigating traffic around the car park were needing immediate attention due to spalling or detachment from the concrete substrate beneath.

Sometimes this required refitting or even the creation of a new kerb. In Winter 2013, this specific application was required after damage to the kerb warranted its removal and replacement. Using a wooden former, Belzona 4111 (Magma-Quartz) was applied into the design, re-creating the original kerb profile. Once the concrete repair material had sufficiently cured, the former was removed leaving the perfectly-formed kerb, ready to be painted.
Shopping Spree
At the last inspection in late 2016, these repairs were still in excellent condition, some of which have been in place for over three years. Additional repairs have since been conducted at the shopping centre, all being repairs to broken sections of concrete or replacing sections of failed cement-based products. These successes highlight the Facilities Maintenance company's confidence in Rezitech and its provision of long-lasting Belzona solutions. Robert Visser, Operations Manager for the shopping centre, commented: "At first, we were sceptical of the products' performance, as many others had made similar claims. However, we soon revised our scepticism. The quick curing time of Belzona 4111 (Magma-Quartz) is a substantial benefit, as repair areas are reopened quickly, minimising the disruption to shoppers. I am still amazed at how small an area can be repaired with a minimal amount of surface preparation. These materials required no excavation works". Following the recommendation of Robert, Rezitech has already begun associated applications with some of the other sites managed by this company, which includes the maintenance and upkeep of 20 centres across Queensland, Australia.

This Quick Read was submitted by Tom Belli with Belzona Polymerics Ltd. www.belzona.com. Read more about avoiding common flooring mistakes and how to select the proper commercial flooring.
---
Comments