« Back to Facilities Management Flooring Category Home
Flooring: Hoping You're Not Gullible Enough to Believe Everything You're Told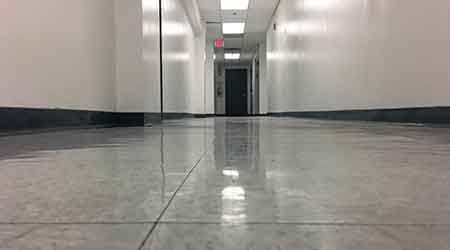 February 21, 2020 - Flooring
By Lewis Migliore
I'm going to share with you an edited claim-denial letter from a flooring manufacturer that was sent to a flooring contractor. The letter states some absurdities that you'll find interesting and ridiculous and that are easily refutable by both common sense and science. It seems more and more that manufacturers forget or fail to understand that science, not words, dictate truth. This delusional thinking puts anyone using or installing flooring material in the position of defending themselves against these absurdities. (Delusion refers to a strongly held belief despite evidence that the belief is false) One of the reasons for the uptick in these notions is the flood of hard surface vinyl tile and plank products and the rush by everyone to grab a piece of the market.
Click here to download the report.
The Commercial Flooring Report is provided by Lewis Migliore, president of LGM and Associates, which offers technical flooring services, including help or guidance with a new flooring project or a failure on an existing floor. Contact him at lgmtcs@optilink.us.
posted on 2/21/2020