You Might Like
On FacilitiesNet
« Back to Facilities Management Flooring Category Home
A Smart Guide to PVC Backed Modular Carpet and Vinyl Flooring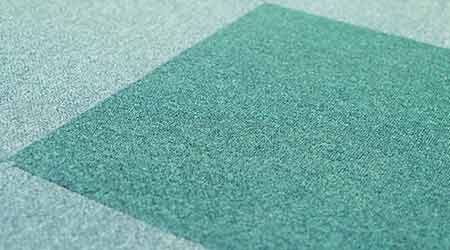 December 21, 2018 - Flooring
By Lewis Migliore
Modular carpet – also known as carpet tile – is probably the least difficult soft flooring product to actually handle and install. That being said, the chemistries involved in most of the modular vinyl carpet backing systems that are in general use today can create serious and occasionally catastrophic issues that will land squarely on the shoulders of the flooring contractor if the correct steps have not been taken. Various aspects of this issue have been dealt with in several articles and publications.
This month's report is an update volume 21, dated 9-2009, the Commercial Flooring Report. It also relates to luxury vinyl tile and plank and other flooring materials that contain PVC or plasticizers. Because plasticizer migration has become a larger issue due to the growth of vinyl tile it is important for you to know about this condition and how to recognize it.
Click here to download the report.
The Commercial Flooring Report is provided by Lewis Migliore, president of LGM and Associates, which offers technical flooring services, including help or guidance with a new flooring project or a failure on an existing floor. Contact him at lgmtcs@optilink.us.
posted on 12/21/2018