You Might Like
On FacilitiesNet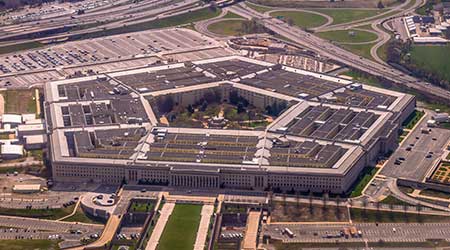 Pushing COVID-19 Envelope, Workers Return to Federal Facilities
Each institutional and commercial facility is preparing its own plan for the return of occupants as the nation attempts to resume operations after the coronavirus lockdown. Facility managers with hospitals are planning for the gradual expansion of elective procedures, while managers in the nation's school districts are planning for the fall return of some kind for students and teachers. Some restaurants and bars that had resumed limited operations are even reversing course in the face of surging COVID-19 cases around the country.
For managers in government facilities, however, go time is now.
Occupants already have started returning to work in many federal buildings, according to The New York Times. At the U.S. Department of Energy's headquarters, 20 percent of employees — possibly as many as 600 — have been authorized to return on a full- or part-time basis. The U.S. Department of the Interior said in June that it anticipated about 1,000 workers to soon return daily to its main office near the White House.
And the U.S. Department of Defense has authorized up to 80 percent of its workforce to return to office spaces, which could result in as many as 18,000 employees inside the Pentagon building, according to a spokeswoman. Many of them are already there.
State governments in the capital region are less than enthusiastic about a rush back. Coronavirus cases in Washington, Maryland and Virginia are now holding steady, but just days ago, cases in Washington had been declining.
A panel of public health experts chosen to inform Mayor Muriel E. Bowser's reopening strategy in Washington recommended initially capping office buildings at 25 percent capacity, a threshold some federal agencies soon will exceed. In April, Gov. Ralph Northam of Virginia, Gov. Larry Hogan of Maryland and Bowser signed a letter urging the Trump administration to continue encouraging telework for the federal workforce as much as possible.
Dan Hounsell is editor of Facility Maintenance Decisions.
---