You Might Like
On FacilitiesNet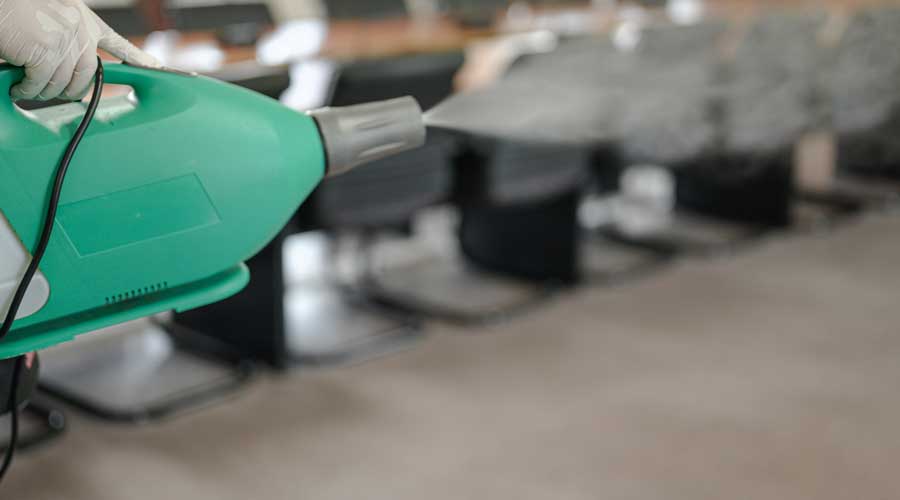 Is Aggressive Disinfection Hurting Occupants' Health?
As workers return to offices, facility managers have a herculean task of implementing strategies that keep those occupants healthy and safe. But what if COVID mitigation measures themselves can have a negative impact on occupant health?
Some health experts are worried that intense disinfection measures — a combination of new disinfection chemicals combined with increased frequency of disinfection — offices are using may have far-reaching consequences for occupant health, according to Bloomberg Law.
The Environmental Protection Agency's new List N includes a list of chemicals approved to destroy the novel coronavirus, but these chemicals haven't been evaluated regarding their effects on human health. And therefore, especially if used in small, confined spaces like elevators and restrooms, they might have hugely adverse effects on occupants with respiratory ailments or other preexisting conditions.
Another concern is the method of disinfection. Many of these chemicals are being aerosolized to disinfect as large a space as quickly as possible. But these chemicals haven't been studied in aerosol form, and few are actually approved to be used in an electrostatic sprayer.
Many companies are exploring disinfection with UV light, a chemical-free solution. But caution is required here, too, as UV can cause damage to skin or eyes.
This post was submitted by Greg Zimmerman, executive editor, Building Operating Management and FacilitiesNet.com.
---